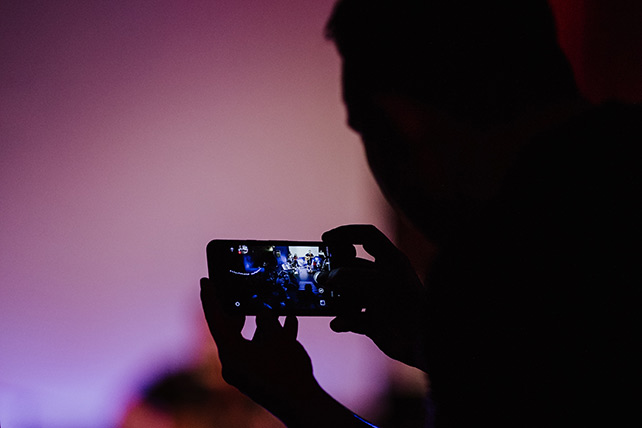 Whether you have a YouTube channel or a broadcasting studio, you need top-notch live streaming apps to make your broadcasts come to life, and vMix is one of the most popular ones on the market. Although it has a learning curve, vMix is a very efficient app that provides you with a lot of options when it comes to the number of packages it provides, prices, and, of course, features. Nevertheless, for those broadcasters who wish to go with an alternative app for whatever reason, it's good to know that you do have excellent alternatives. In fact, there are dozens of live streaming apps you can choose from these days. While they all have excellent features, it is still good to compare those features so that you can decide for yourself which one is right for you. After all, different broadcasters have different needs but with today's live stream apps, it is easy to get professional results without spending a lot of money on the app and comparing different software packages is the best way to determine which one is right for you. Below are eight of the most popular live streaming apps on the market today.
1. FFsplit
FFsplit lets you capture videos from various sources where you can then composite them into a live video feed. The feed itself can be recorded and/or live streamed locally using FFmpeg or it can be used as a webcam source when you use a DirectShow filter. Some of its many perks include its free price, which remains free for as long as you own it; great performance, thanks to it being highly optimized; and its ease of use, which allows you to create professional content quickly and easily every time. FFsplit allows your work to look as though the pros did it even if you're an amateur.
2. FRAPS
FRAPS is a universal Windows app that you'll be able to employ with games using OpenGL or DirectX graphic technology, this app performs dozens of important tasks and can be used as benchmarking software, showing you how many frames per second (FPS) you are getting in the corner of your screen; real-time video capture software that allows you to capture audio and video up to 7680×4800 with custom frame rates of 1 to 120 frames per second; and screen capture software, which allows you to take a screenshot with the press of a key. Among live streaming apps it is a truly versatile piece of software that allows you to perform dozens of professional tasks.
3. Lightstream Studio
If you are constantly worried about the wasted time due to bad Internet connections and buffering, you need Lightstream Studio. The app consistently monitors your online connection and if there are any problems, it will automatically adjust the bitrate so that no buffering occurs. Because of this reliability, you get a very powerful tool that lets you bring on guests remotely and feel and look like the professional that you are. You need no fancy equipment to utilize the app, just a computer, and an Internet connection, and you can go live within minutes.
4. NVIDIA ShadowPlay
This is a super-easy way to record and share all types of high-quality gameplay videos, live streams, and screenshots. ShadowPlay offers DVR-style instant replay and is hardware-accelerated, which means that you can leave it running in the background and won't have to worry about video capture making a mess of your performance. If you've just pulled off an amazing stunt that you'd like to share with others, their instant replay mode allows you to replay it quickly. You can simply hit a hotkey in order to save the last 30 seconds of gameplay to your hard drive or share it with your online friends on Facebook, YouTube, and other sites.
5. Open Broadcaster Software (OBS)
OBS is free and can be used for video recording and live streaming; best of all, you can download and start your streaming simply and quickly using either Windows, Linux, or Mac systems. There was a version called OBS Classic but that app is no longer supported or maintained. The company now offers OBS Studio and you can download it by going directly to their website at https://obsproject.com/download. OBS has been used by both amateurs and professionals for many years and it won't take you long to wonder what all of the fuss is about.
6. VidBlasterX
With VidBlasterX, you can capture, broadcast, and stream anything and everything, including presentations, webcasts, live sporting events, television shows, and a whole lot more. It is a very powerful and very versatile app that gives you a lot of flexibility when it comes to what you're trying to accomplish. You can combine video sources with labels and tallies, then output that to a separate external monitor. You also get a modular-based user interface so that you can arrange and chain individual modules together to create your ideal workflow.
7. Wirecast
With Wirecast, you get tons of possibilities to get that perfect broadcast every time. You can go live with just a webcam, connect multiple cameras, enjoy great graphics, and accommodate your remote guests flawlessly and with little effort on your part. You can also stream both live and pre-recorded video quickly and easily to sites such as YouTube, Twitter, Facebook Live, Periscope, and many others. Wirecast allows you to stream as the pros do and even offers several different packages and price options, which means that they can easily accommodate you regardless of what you need or the size of your business.
8. XSplit Broadcaster
The XSplit Broadcaster app is super simple yet very powerful as well. It offers streaming and recording options that can accommodate tons of live streams and recordings regardless of where the performances are taking place. Indeed, if you're looking for an app that produces high-quality video content with your favorite video games, this is it. With this app, you can blur, remove, or replace your webcam background without a green screen, spend less time setting up and more time streaming, and enjoy 24/7 support if you should ever need it. This is a dependable app that you can count on for a variety of important production and streaming tasks.
This article about live streaming apps originally appeared here, and is used by permission.