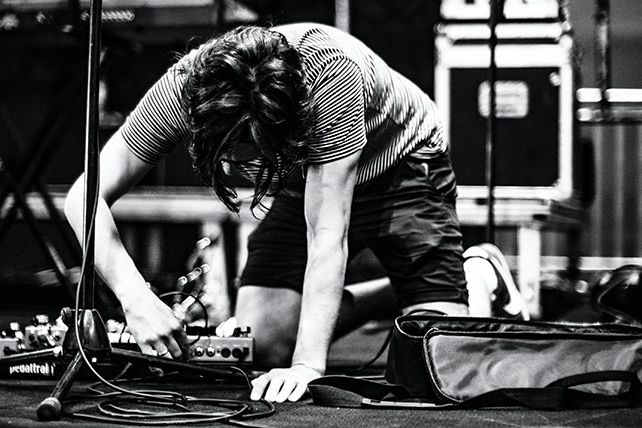 Recently I came across a website offering portable church packages. At first, I thought it was a great idea until I saw the price tag they were charging for their so-called "packaged" mobile church solutions I thought to myself, "There has to be a better way."
Moreover, there is. I took my years of church planting experience and my years of knowing what it takes to provide a church service and came up with a DIY or "do it yourself" guide to portable mobile church equipment.
It doesn't have to cost you 25 grand or more to put together a mobile church setup. (That is what one company was charging for their smallest system.) It just takes knowing what equipment you need and where to get it.
I have made this easy for you. I am going to give you a complete list and provide you with all the links you need to purchase the equipment you need from Amazon and have it shipped right to your doorstep. In a matter of a week or two at the most, sometimes sooner, you can have all the ingredients necessary to have a complete portable church ready to go.
My Experience With Church Planting
I have planted two churches in my life. I have also resurrected a 3rd church that was a replant. Never in my life have I had 25 thousand dollars to dole out to someone just for equipment.
In my first church, we were given a 12,000 dollar budget for the first year. This included rent, utilities, and whatever else we might need. That doesn't come close to what these portable church providers want for their so-called packages.
My second church was started with 3,000 dollars. Yes, just 3,000 dollars. So let me share with you a little of my expertise on church planting and equipping your church plant or campus church. Hopefully, you will find that my advice helps you be a good steward of the finances God has given you for your church.
Mobile Church Solutions
Professional Portable Church Packages
Listen, if you have a large budget and somebody is financing you up to the hilt, then you might want to consider those professional portable church packages. It is effortless and you don't have to think about it. You get the trailer, stage, sound system, and all the other components needed in a mobile church package. However, you do so at a price.
So if you are so inclined, go for it. Some people are pleased with them. However for me, that type of money was never available, and even if it were, I would want to spend it on outreach and investing in the new church rather than in shiny equipment.
Building Your Own Mobile Church Solutions
For me, and if you follow this guide, it makes a whole lot more sense to develop my mobile church package myself. You will save money. You will not be purchasing the equipment you do not need. You will understand how everything fits together. That makes a whole lot more sense to me.
So let's take a journey and together we will set up a portable church equipment plan for you that will help you put together all the equipment you will need to start doing what God has called you to do, which is expanding His kingdom with your church
Portable Church Action Plan
The first thing you need to do is think through your equipment needs and how that equipment affects different parts of your set up and tear down process. You would be well advised to stay away from just putting any old system together and hunting down used equipment on Craigslist. It may be cheaper, but it will not be sustainable. It will cause more headaches than it is worth.
Volunteers
The first thing you need to consider is making things as easy as possible for your volunteers. Most of the people who will volunteer to help set up and tear down your church equipment will not be experienced in doing so.
That means you have to keep it as simple as possible. The more equipment, connections, and steps they have to take in making everything work, places a burden on your volunteers.
That is why I am going to recommend things that place ease of setup over the highest quality or latest fad. The last thing you want is to become the only volunteer that sets up the church every Sunday because the job is too complicated for an average person.
Going Wireless
The first thing I am going to recommend is that you cut the cables wherever you can. One of the most time consuming and confusing things to set up a mobile church is running all the cables.
Between all the mic cables, cables running to the soundboard, cables running from the soundboard to the power amp, and the cables running from the power amp to the speakers, and then the cables from your computers to your video projector or flat screen monitors. Cable hook up is a pain.
Eliminate all that time and frustration by going wireless. I will show you how further down in this article.
Storage And Transportation
Another consideration is how and where you are going to store all your equipment. If you have on-site storage, then your needs will be different than if you have to pack up all your gear and store it someplace else.
Also if you live in an area with severe climate either hot or cold, you will then have to store your equipment in a temperature controlled space. Extreme heat or cold is not good on your gear.
So you may need a utility trailer, and a storage facility if you do not have on-site storage capacity.
Mobility and Safety
Another consideration is how you are going to move your equipment and how you will protect it.
You are probably going to need some equipment carts and some equipment cases. Equipment carts will help you move your equipment to where it is going to be used. For instance, if the stuff is going to be used on the stage, then you need a cart designated for that area and another cart for the equipment at the back near the mixer and computers.
The same holds true if you also have a portable children's ministry and a portable welcome table.
Portable Church Equipment List
Here is a checklist of all the equipment you will need. At the end of the list will be a link for you to download a pdf of this list for your use offline.
SOUND SYSTEM
MULTIMEDIA
STAGE
WELCOME TABLE
CHILDREN'S MINISTRY
Mixer
Computer
Stage Component
Table
Supplies
Microphones
Projector
Stage Backdrop
Brochure Holders
Paging System
Speakers
Screen
Stage Banners
Gift Bags
Video Player
Monitors
Flat Screen Monitor
Pulpit
Supplies
Monitor
Snake
Camera
Stage Stairs
Cart
Accessories
For a convenient checklist of all these items click here for a pdf download.