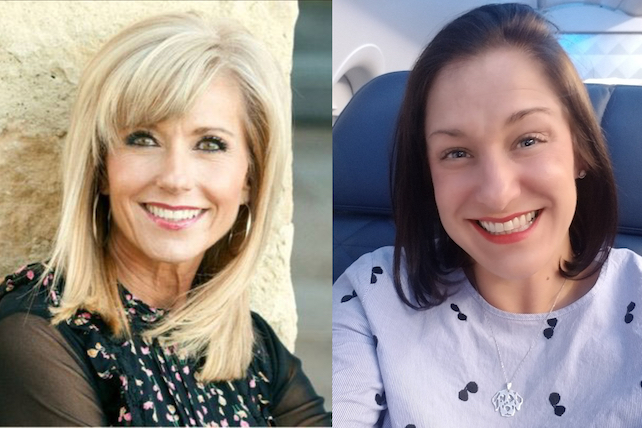 With the recent media cycle stuck on the alleged sexual misconduct by Supreme Court nominee Brett Kavanaugh, many are asking a valid question: Why do some women wait so long to disclose abuse? To answer this, two Christian women, Beth Moore and Jules Woodson, have shared their thoughts on the subject—thoughts that come from personal experience.
"Not only was my abuser in a position of power and authority over me, but he was deeply loved by everyone in our church, adults and peers alike. What would happen if my abuser denied the truth?" Woodson writes in an article published on Religion News Service.
Jules Woodson Explains #WhyIDidntReport
Earlier this year, Woodson shared her story of sexual abuse at the hands of her then youth pastor, Andy Savage.
While Savage admitted his transgressions after a period of reflection while being placed on a leave of absence from Highpoint Church in Memphis, Tennessee, it took Woodson 20 years to be able to come to the point of saying something publicly. Savage eventually chose to resign from his ministry position. Woodson explains:
I was sexually assaulted by my youth pastor when I was 17. Though I reported the abuse to my associate pastor within 24 hours, the police were never contacted.
Before I had even finished telling my pastor all the details of my abuse, he interrupted me.
"So, you're telling me you participated?" he asked. He then advised me not to speak with anyone else about what had happened.
I followed his advice for 20 years and kept silent.
Woodson offers some common reasons she stayed silent and has learned other survivors stay silent. Shame is a big factor, she says.
Shame is humiliating and isolating. I felt disgusted with myself—dirty, unworthy and unlovable. This feeling led to self-doubt and blame. I began to question whether I might somehow be responsible for the actions of my abuser. These feelings only intensified after speaking with my pastor who insinuated I was culpable in my assault.
Another factor is the fear of not being believed. Since Savage was so well liked in their church community, Woodson could not imagine her word (coming from a then-17-year-old) would be believed over his (Savage was 22 at the time).
Survivors also fear retaliation from their abusers, Woodson explains. "Survivors might be afraid for their personal safety or that their abusers could threaten their financial stability. Coming forward could cause survivors to lose their jobs—or to be sued." In addition to this concern, they also fear the loss of personal relationships—with those close to them and perhaps even with the abuser him- or herself. "People will take sides—and that can cause victims to be cut off from those they love. Victims often already feel isolated and ashamed because of the abuse. Coming forward can make that worse as friends and family withdraw from victims," Woodson writes.