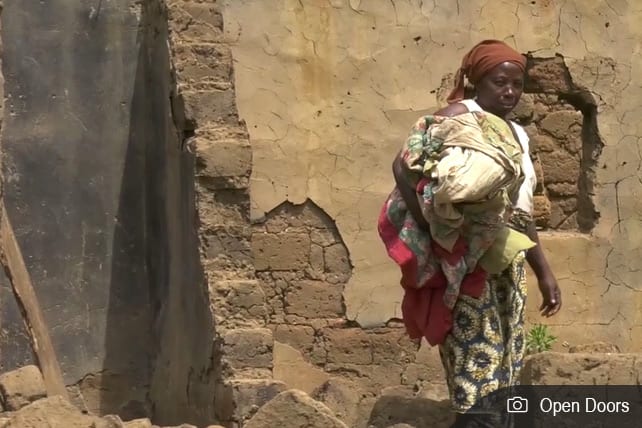 Last Monday, terrorist group Boko Haram attacked the town of Michika in the Nigerian state of Adamawa. While the precise death toll of that incident is unknown, "scores" of casualties have been reported, according to the Washington Examiner. This attack is only one of many recent ones in Nigeria from either Boko Haram or militant Fulani herdsmen, and Christians are often the targets.
"Kaduna state, part of Nigeria's Middle Belt, has experienced a significant increase in attacks since 2019, but unfortunately they are far from the only state suffering such events," says International Christian Concern (ICC). "It has been reported that at least 70 Christians have been killed during a 10-week span at the beginning of 2019 across the other Middle Belt states.
What Happened
Monday's attack started at 7:30 p.m. and continued for several hours. Witnesses say the terrorists stole seven vehicles and started shooting in the streets. Government troops did intervene and, according to a press statement, effectively routed the terrorists. Father Peter John Wumbadi, head of St. Anne's Catholic Church in Michika, says that despite military intervention, the city was in chaos. Hearing bombs and gunfire, he took six teenage students and left the city, taking refuge 50 miles away in the parish at the city of Kalaa. On their way out, they saw burning buildings and people fleeing into the bush. Wumbadi said, "There was an onslaught today."  
Escalating Violence in Nigeria
This is only the latest in a string of reports of violence in Nigeria. ICC says that since February 10, a minimum of 270 people have been killed in Kaduna state alone. Nine Christians died in an attack on Saturday, March 16, in Nandu village in Kaduna. Providence reports that starting on Sunday, March 10, at least 120 Christians, including many women and children, were killed by hundreds of Fulani herdsmen. These killings were believed to have been a response to unfounded claims from Kaduna's governor that on February 11, 66 Fulani herders were murdered by their enemies. Local Christian leaders believe the governor's claim was a ploy to postpone the February 16 presidential election.
Baptist Press reports that Muhammadu Buhari was re-elected as president on February 26, and the report notes that Buhari did not do well in Christian communities, but was able to win because of his support among Muslim populations. Many believe that the government's response to the violence has been biased and inadequate. According to Baptist Press the ICC says, "There have been no major attempts by the Nigerian government to hold the Fulani accountable or disarm them. The re-election of President Buhari ensures that the government will remain dormant as the perpetrators continue to inflict suffering in Nigeria."
The conflict goes back much further than 2019, however. In June 2018, Fulani herdsmen killed 86 Christians. Christian leaders called on the government to intervene and stop the "pure genocide" and "senseless blood shedding." Baptist Press says that a regional Nigerian court has determined that the government "failed to protect victims" in 2016 when 500 people (mostly Christians) were killed by Fulani militants in Benue State. According to Providence, "The most recent incidents, horrific as they are, must be seen in the context of the ongoing ethnic conflict between Nigeria's chiefly Christian farmers and chiefly Muslim herders that has been ongoing for two decades."
In its list of the most terrorized countries of 2018, the Global Terrorism Index ranked Nigeria third for the fourth year in a row, says Baptist Press. Also, "Open Doors ranked Nigeria 12th in its 2019 World Watch List of the 50 countries where it is most dangerous to live as a Christian. Of the 4,136 Christians killed in 2018, Nigeria accounted for 3,731."
One senior church leader told ICC, "These frequent attacks on churches and [their] members are really weighing us down. These attacks seem to be escalating soon after the elections."