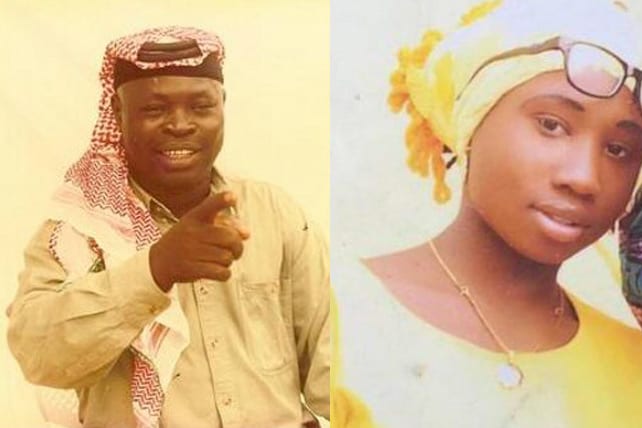 A Nigerian professor, Ishaq Akintola, has called for his fellow Muslims to offer a particular request to God during the month of Ramadan. Specifically, Akintola wants Muslims to pray for the freedom of the girls, including Christian Leah Sharibu, who remain captives of the terrorist group Boko Haram.
"We call on fasting Muslims to make freedom for Leah Sharibu and the Chibok girls their prayer points during this Ramadan," said Akintola, who directs the Muslim Rights Concern (MURIC). "Pray that Nigeria is emancipated from ruthless killers and kidnappers. Pray for the exposure of rebellious subjects and enemies of peace. Pray for total security. Pray also for economic buoyancy and political stability."
Who Are Sharibu and the Chibok Girls?
In February 2018, Boko Haram kidnapped 110 girls, releasing most of them a few weeks later. Five had reportedly died, and Sharibu, the only Christian in the group, remained a prisoner. According to Open Doors, one of the girls who was released told Sharibu's mother that Sharibu refused to renounce her Christian faith and that was why the terrorists did not set her free.
The extremists claimed that they would execute Sharibu in October of that year, but instead released a video of an aid worker being executed while announcing Sharibu was now their slave. She is still alive in captivity as far as anyone knows.
When Akintola mentioned the Chibok girls, he was referring to an incident that occurred in 2014 when Boko Haram abducted 200 girls from a boarding school in Chibok, Nigeria. Some of those girls were released, but others are either still captives or have since died.
What Is Significant About Ramadan?
Ramadan, which recently began for the year 2019, is a holy month for Muslims that commemorates when Allah gave the Qu'ran to the prophet Mohammed. The month is characterized by fasting (from food and other activities) during daylight hours and feasting during the nighttime. Generally speaking, Ramadan is a way for Muslims to practice self-discipline, draw near to God, and to remember those in need.
This year, Akintola wants Nigerian Muslims to remember the need of the Nigerian girls, Christian and otherwise, who are suffering at the hands of terrorists. "We must use that special spiritual power of Ramadan to crush all powers of darkness and all agents of evil who are behind the incessant killings and kidnappings in Nigeria," urged Akintola.
Akintola also called for Nigeria's religious leaders, whatever their beliefs, to be unified in confronting the evil of Boko Haram, emphasizing that "terrorists have no religion." He even went so far as to state that the terrorists have been trying to incite conflict between Christians and Muslims in Nigeria.
"The overall objective of Boko Haram is to ignite a religious war," he said. "That was why they started attacking places of worship. It was when that ploy failed that they resorted to abducting Christian girls with the hope of provoking Christiandom [sic]."
What will this situation require of religious leaders? Akintola believes they "must exercise extra patience. They must not play into the hands of the insurgents. They must refrain from emotional outbursts. Instead, they must sink their differences and come together in the name of humanity to fight the evil in their midst."