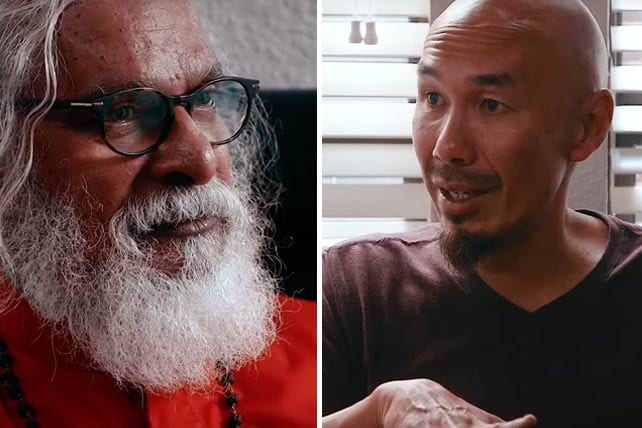 Five months after a lengthy legal battle ended with a $37 million settlement, Gospel for Asia (GFA) is opening up about a case that involved charges of racketeering, fraud, and financial mismanagement. K.P. Yohannan, who founded the nonprofit ministry 40 years ago, expressed gratitude for the resolution and for people's support and prayers. He also promised to continue fighting poverty and sharing the good news throughout South Asia.
In 2015, GFA received what Yohannan calls a "confidential letter" from the Evangelical Council for Financial Accountability (ECFA), a watchdog group of which GFA was a founding member. The letter noted "that our accounting practices needed to better conform" to ECFA requirements, he says, adding that the information ended up "on social media to damage us."
Meanwhile, more than 100 former GFA staff members, now known as the GFA Diaspora, raised concerns about "unbiblical practices at the ministry" and a lack of transparency with donors. GFA was accused (falsely, says Yohannan) of directing just 13 percent of donations to the mission field, and it was kicked out of the ECFA and the National Religious Broadcasters.
Gospel for Aisa Lawsuit Settlement Ended a Three-Year Court Battle
In 2015, Arkansas couple Garland and Phyllis Murphy sued GFA, saying they'd donated almost $9,000 based on GFA's "100 percent guarantee" of using funds for missions. After the Gospel for Asia lawsuit was sent to arbitration, the Murphys became part of a 2016 class-action lawsuit involving 200,000 previous GFA donors.
That suit charged Yohannan and his ministry with "soliciting charitable donations to benefit the poorest of the poor while covertly diverting the money to a multimillion-dollar personal empire." GFA maintained that all donations made it to the ministry field but couldn't guarantee funds "would be used for [the] exact designated purpose."
Texas-based GFA also faced federal racketeering (or RICO) charges for allegedly sending cash-filled envelopes into India via students' backpacks. That led to underreporting, the suit claimed, as well as to a lack of receipts and customs forms.
On February 28, 2019, GFA reached a settlement, expressing a desire to move on from a protracted legal fight it says was threatening its ministry. According to settlement terms, GFA will pay past donors $37 million—none of which can come from funds designated for other uses. Though that's only one-tenth of what plaintiffs had requested, attorney Marc Stanley says, "I feel good [because] we also got significant reforms." Those reforms include a GFA board seat for original plaintiff Garland Murphy, the removal of Yohannan's wife from the board, and a new board subcommittee that will submit reports to the court for three years. GFA will have to reapply for membership in accountability groups such as ECFA. 
Gospel for Asia Shares Its Side of the Story 
Earlier this week, Yohannan posted an "exclusive personal response" about the lawsuit's conclusion, saying the court and "several senior Christian leaders" advised settling. Board members agreed, he says, "because if the lawsuit continued for another two or three years nothing would be left of the ministry's resources or reputation."
Yohannan says the past few years have been difficult and lonely, but learning has occurred and "the best days of our ministry are ahead of us." He adds, "I'm most proud of the fact that we managed to continue to serve those in need even as we fought every day to survive ourselves." 
In the settlement, GFA admits no liability or wrongdoing. "Gospel for Asia did not act fraudulently," says spokesperson Johnnie Moore, "and all the donations they received made it to the field." Moore, a PR consultant, adds, "Gospel for Asia is essentially refunding donations" and hopes recipients "will simply turn around and donate the same amount of money to another worthwhile ministry." On its website, GFA provides instructions for donating settlement claims back to GFA.
As part of his statement, Yohannan posted a video interview with pastor and author Francis Chan, who defended GFA after doing some digging of his own. Chan visited Yohannan's home, saw "that old VW bug of yours," and even reviewed Yohannan's tax returns. "I needed to be able to speak with integrity to other people" about GFA, Chan says, adding, "No money [was] misappropriated." Chan says Yohannan "has been a mentor to me for years" and "continues to be an example to me."
When asked to clarify his ministry role, Yohannan tells Chan he has the same authority as the other 30 bishops in his "hard-core evangelical" denomination. Yohannan, now known as Moran Mor Athanasius Yohan I, is the Metropolitan, or church leader.