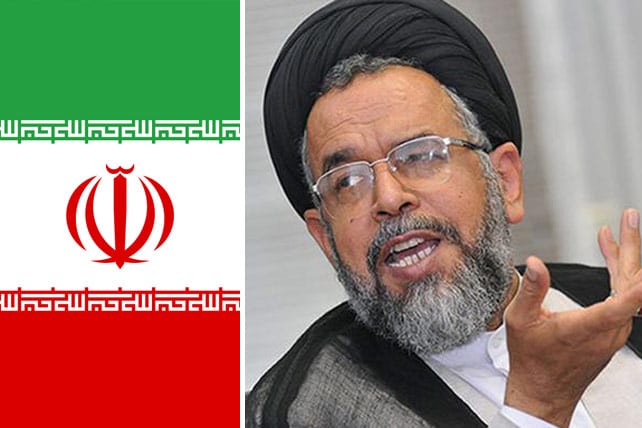 A bookseller from the city of Bukan in Iran has been arrested on charges of selling the Bible. He is one of many in the country being persecuted in the name of Christ, even as the gospel is spreading rapidly.
"If we remain faithful to our calling, our conviction is that it is possible to see the nation transformed within our lifetime," one house church leader told Open Doors.
On June 11th, authorities arrested Mustafa Rahimi, a Kurdish man from Bukan in West Azerbaijan Province. The Hengaw Organization for Human Rights reports that Rahimi was released on bail while waiting to be sentenced and is now in prison in Bukan after being rearrested mid-August. According to Hengaw, his sentence is for three months and one day. However, Mohabat News says that the bookseller was rearrested "a few days" after he was initially detained and that his sentence is six months and one day. 
International Christian Concern reports that the area where Rahimi lives "is consistently under intense scrutiny by intelligence officers and political officials" because of its nearness to the Iraq border and because of the foreign people groups who populate it. 
Authorities Continue to Attack Christianity in Iran
It is well-known that the Iranian government oppresses Christians, and Mohabat News says this persecution "has increased significantly over the past forty years." After the Iranian Revolution and the establishment of the Islamic Republic in 1979, authorities banned Bibles, made evangelism illegal, and forced missionaries to leave the country. Despite these actions, however, the Iranian church has become one of the fastest growing churches in the world.
Open Doors, which ranks Iran as the ninth worst country in the world for persecution, reports the growth of Christianity has become so prominent that even the nation's highest officials cannot ignore it. Mahmoud Alavi, Iran's Intelligence Minister, has publicly stated that his agency is taking steps to combat mass conversions to Christianity, which he says "are happening right under our eyes."
It is notable that Alavi is not downplaying the number of people turning to Christianity, nor is he blaming the conversions on a Western plot against the country. Instead he has said, "these converts are ordinary people, whose jobs are selling sandwiches or similar things." Open Doors says its sources are witnessing many examples of Muslims turning to Christ and that there could be up to one million Christians in the country. 
While this news is heartening, it remains extremely dangerous for someone to be an Iranian Christian, and many believers are seeking asylum outside the country. One Iranian refugee who fled to Greece was imprisoned in Iran twice for sharing his faith. While in prison the second time, he lost 100 pounds and was severely beaten. But what he suffered, he says, was worth it for Jesus.
Open Doors reports that at least 37 Christians have been arrested in Iran so far this year. This latest arrest is a reminder for us to "Pray with us by name for all of these believers, recognizing that they represent only a handful of thousands of our brothers and sisters in Iran who have been threatened, arrested or imprisoned for turning to Jesus and following Him."