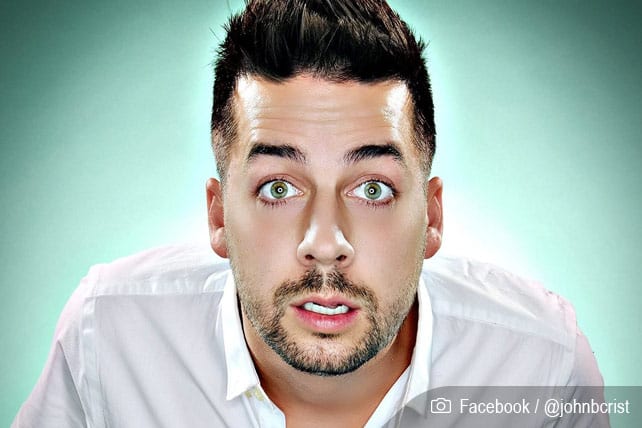 It's finally happened: John Crist will have his own comedy special on Netflix. The Christian comedian announced the news Tuesday on his social media channels. 
"The rumors are 100 percent true ladies and gentlemen," said Crist. "This Thanksgiving Day, my comedy special, 'I Ain't Prayin for That,' will be available worldwide."
This Christian Comedian Is Coming to Netflix
Crist said the special will be available in 20 different languages and joked that he knows people might find it difficult to "Netflix and chill" over the holiday. With that in mind, he said, "I've come up with three Netflix alternatives for you to watch my special on Thanksgiving Day." 
View this post on Instagram
First, said Crist, you could "Netflix and kill" your nieces and nephews for trying to get you to play wiffle ball instead of watch his special. Or you could "Netflix and treadmill," that is, watch his special while working off all the calories you've eaten. The third and final option, said Crist—"and this is probably what I'll be doing"—is to "'Netflix and get grilled' by your family for all the questionable financial, career and relationship choices you've made throughout the year."
John Crist has grown increasingly popular over the past several years and is now selling out tours across the country. He currently has more than 1 billion video views and over 4 million followers online. Crist's rise to fame has a lot to do with his YouTube videos, which often poke fun at different aspects of Christian culture. In one video, he portrays a pastor evaluating his sermon as though it were ESPN press conference. Other popular videos of his make fun of millennial missionaries and satirize consumer Christianity.
"All jokes aside," said Crist at the end of his announcement, "I am so excited for you to watch this special, I can't wait to hear what you guys think about it. I love you all. Peace!"