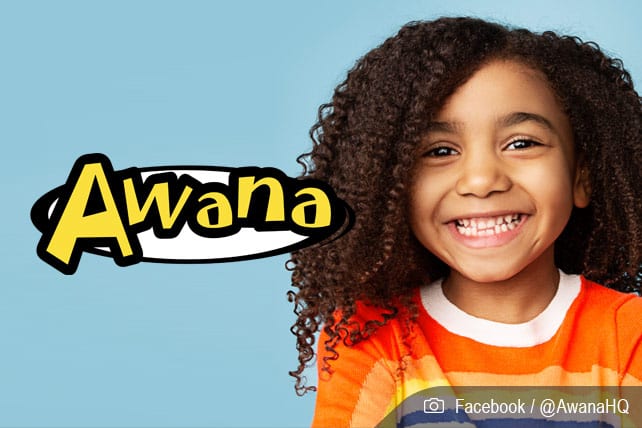 Many people who are familiar with Awana likely think of the ministry as a Scripture memory program for kids. Awana's broader focus, however, is equipping the church to evangelize and disciple young people. With that in mind, the ministry is about to publish a new Sunday school curriculum for children and teens, the purpose of which is to help the church disciple kids in a culture increasingly antagonistic to the Christian faith.
"It's time to understand that the greatest challenge to the future of faith is not the rise of secularism though technology, family breakdown or even the vitality of the church," said Awana CEO Valerie Bell on a page describing the new curriculum. "The greatest challenge to the future of the church is the need for resilient discipleship of our children."
Awana Sees a Need for Relationship
The new curriculum is called Brite and is designed to be taught in Sunday school, which is a change from Awana's normal mid-week focus. The study is Awana's answer to the question, "How can the church effectively make resilient child disciples in a culture that is growing hostile to Christianity, and what is the most effective methodology to do so?"
Matt Markins, Awana's President and Chief Strategy Officer, told The Christian Post that there is a tendency for churches to lean toward entertaining children or to emphasize Bible teaching to the neglect of relationship. While Bible teaching is still a high priority, Markins said, "We've got to train adult volunteers to have the conversation on the hearts and minds of the kids who are in their care. That's a huge mindset shift for the Church because we're so focused on teaching our lessons."
Elaborating on this idea, Markins said, "Most kids, they kind of view Sunday school as a bit of a simulation where they go and learn about David and Goliath, but are not sure what that has to do with their parents who are divorced or their mom who is using meth, and their dad who is living a double life."
Research from Barna has highlighted the need for prioritizing relationships in order to reach young people. In an article called, "What Will It Take to Disciple the Next Generation?" Barna said their findings have demonstrated the importance of 1) showing love through listening, 2) allowing people to explore their doubts, and 3) making room for young people to serve and lead.
About the Awana Curriculum
Brite will include video content, shareable student materials, and small group leader resources. It is divided into three categories by age: Preschool (ages 2 to 5), Elementary (grades K through 5) and Students (grades 6 to 12). Elementary students will learn the overarching narrative of the Bible, while older students will learn about what it means to be followers of Christ and to share the gospel with people influenced by postmodern ideas. Right now, Awana is field testing Brite in 60 churches in the States.
According to Markins, the curriculum is informed not only by research and how Jesus made disciples but also by children's ministry leaders. These leaders developed the curriculum based on their knowledge of the common pain points of local churches. The result, says The Post, is a curriculum that is "easy to lead, readily accessible, affordable, customizable to fit each church, and mobile-friendly."
"Church leaders who have a vision for where the church and culture will be in 2050 are realizing that we need to place our energy into what's proven and known to influence long-term gospel fruit," said Markins. "We're going to make sure that what we're doing today is going to produce resilient disciples in a very, very, very different culture."
A free, four-week sample of the curriculum will be available on January 14th, 2020.