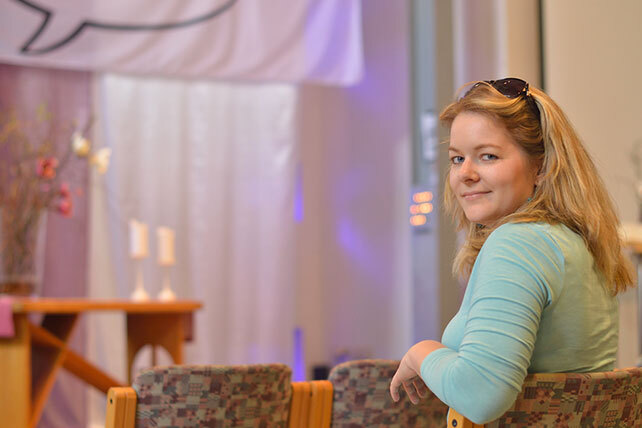 As the debate continues about what COVID-19 precautions people should feel compelled to take, a recent survey from the American Enterprise Institute (AEI) has found that most Americans say they would be uncomfortable attending in-person religious services. There is one religious group more comfortable with in-person worship than others, however—white evangelical Protestants.
"We're seeing among lay people a significant amount of discomfort in going back to formal in-person religious practices," said Daniel Cox, according to Religion News Service (RNS). Cox is the AEI research fellow who led the study for the Washington D.C.-based think tank. He said, "People are equivocating and uncertain about whether they feel comfortable attending."
AEI's survey interviewed 3,504 adults from May 21 through June 5 evaluating American responses to the coronavirus pandemic. In addition to how people feel about in-person worship, the study explored topics such as support for the economy re-opening, how well the government has handled the crisis, and whether the worst is yet to come. Researchers took a random sample of adults living in urban, suburban, and rural environments in all 50 states and the District of Columbia. Interviews were self-administered online or (when participants did not have internet access) by phone through professional interviewers with NORC at the University of Chicago.
Are Americans Willing to Attend Religious Services?
AEI's study explored various aspects of American perspectives on religious services. Questions evaluated people's attendance habits during "normal" times, whether or not participants identified as "born-again," and how their religious affiliation (or lack thereof) impacted their comfort with attending an in-person service. 
Sixty-eight percent of the survey's participants identified as Christian in some sense, with 30 percent identifying as Protestant, 19 percent as Roman Catholic, and 19 percent choosing the category "Just Christian." Thirty-eight percent of the respondents said they would describe themselves as a "born-again" or "evangelical" Christians, while 61 percent said they would not describe themselves that way.  
The majority (64 percent) of the respondents said they would feel either "somewhat uncomfortable" or "very uncomfortable" attending religious services in person right now. In contrast, 36 percent said they would feel either "very comfortable" or "somewhat comfortable" doing so. 
AEI also found that 34 percent of white evangelical Protestants would be "very comfortable" attending an in-person worship service and 27 percent would be "somewhat comfortable." In contrast, only 16 percent of white mainline Protestants and nine percent of black Protestants said they would be "very comfortable," while 20 percent of the former and 23 percent of the latter would be "somewhat comfortable." 
But how often do the respondents attend religious services under normal circumstances—that is, when a global pandemic is not occurring and apart from weddings and funerals? Eight percent answered that they normally attend religious services more than once a week, whereas 20 percent attend once a week, and seven percent attend once or twice a month. Thirteen percent said they attend services a few times a year, and half of the respondents attend "seldom" or "never."
When asked if they had attended a worship service "in the past week," eight percent said they had and 91 percent said they had not. 
Religious Services from March to June
There were some interesting answers to a question exploring the types of religious services American congregations were offering at the end of March compared to the beginning of June. The question asked, "Is your congregation or place of worship currently offering religious services as usual, offering services online only or is it not currently offering formal religious services?"
The survey asked participants to answer the question only if they were members of a congregation, regardless of whether they attend services, and to answer for two different dates: March 30, 2020, and June 5, 2020. Forty-two percent of the survey's respondents said they were members of a congregation. As of the end of March, 12 percent of those members said their congregations were still offering in-person worship services, 57 percent had access to online services only, and 30 percent said their congregations were offering no services at all. 
As of the beginning of June, 15 percent of congregations were offering in-person worship services, but online-only services had increased as well, rising to 63 percent. The percentage of congregations not offering any services decreased to 21 percent. So while the percentage of in-person worship services increased slightly, the percentage of online-only services increased as well, even as states began to loosen their restrictions. It seems, therefore, that as many churches resume in-person worship, Americans in general remain cautious of gathering again.