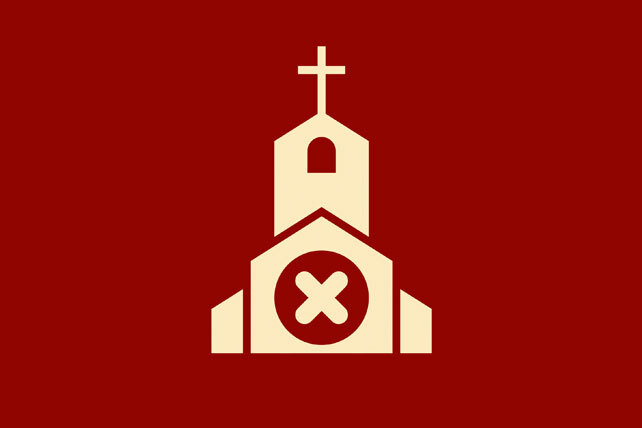 Speaking on NPR's "Here & Now," Barna president David Kinnaman said that based on trends both before and after the COVID-19 outbreak, American churches will look significantly different after the pandemic—and a fifth of them could close. 
"In the long run, I think we'll look back at this pandemic as a fundamental change to the way Americans…attend church," said Kinnaman. "You know, obviously, there'll be a lot more online attendance than ever before, even after all churches reopen. I think the digital church is here to stay. And I think it's also going to really change the way people think about their donation relationship with local churches." 
David Kinnaman: Major Changes Are Unfolding 
"At the beginning of the year, things were going along pretty swimmingly," said Kinnaman, "at least as far as faith communities go, but what's happened since the pandemic is that everything has gone digital." Even though some churches have reopened during the past couple of months, in-person church attendance is down compared to what it was prior to the outbreak. This situation has revealed to some believers that their relationships with others in their churches are not as deep as they thought they were.
A Barna report released shortly before the pandemic found that, even prior to this season of severe disruption, Americans had mixed emotions about attending church. Notable trends from that research included that church hopping was increasing, church membership was declining among young people, and 10 percent of all Americans (whether Christian or not) saw the church as irrelevant. It seems likely the pandemic has only intensified these trends. A study Barna published in early July revealed the surprising findings that one in three practicing Christians has stopped attending church—whether in person or online—since the beginning of the COVID-19 outbreak in the U.S.
In addition to declining overall attendance and an increase in online attendance, the other major area where churches are facing disruption is their finances. The U.S. has nearly 14,000 Catholic communities and over 300,000 Protestant congregations, all of which rely on tithing and weekly donations as their "financial engine," said Kinnaman. And church giving "was the area that was hit hardest right at the very beginning." 
It is true that some churches have received government assistance through the CARES Act. However, the financial hit congregations have taken is such that Barna estimates one in five churches will close within the next 18 months. Said Kinnaman, "That prediction was based on data about two, two-and-a-half months ago, and I think we're even more likely to see that to be the case today. We're looking at things like people's confidence that their congregation will survive."
Church leaders are feeling less optimistic about their congregations surviving than they were a couple of months ago. Barna has been polling senior and executive pastors weekly, asking them how likely they think it is their churches will outlast the pandemic. Said Kinnaman, "Early on it was actually over 70 percent who said they felt very confident, but now that number is 58 percent of pastors who feel very confident that their church will survive the disruption related to giving." 
The numbers Kinnaman quoted come from Barna's ChurchPulse Church Leader survey that spans March 20 to August 17. Other findings from the survey include that pastors who believe their church attendance will have declined slightly once the crisis is over grew from 16 percent in the first week of the survey to 44 percent in the last week. The percentage who believe their church attendance will remain about the same declined from 47 percent to 31 percent over the same time frame.
Because in-person church attendance has dropped among the churches that have reopened, Kinnaman said, "Simply reopening a church doesn't sort of fix the underlying economic challenges that you might have as a congregation." To address these challenges, he says, "There will have to be an even greater demonstration of the value a church brings, not just to those who attend but also [to] those who are part of its community."