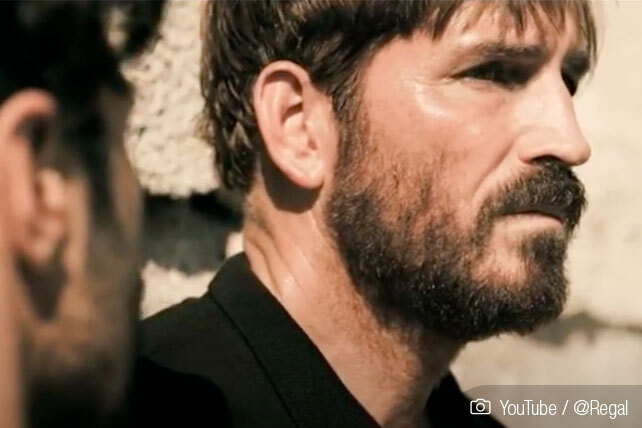 Actor Jim Caviezel recently appeared on the Edifi podcast, where he discussed his new movie "Infidel" with host Billy Hallowell. Caviezel said he hopes the film will bring about a greater awareness of Christian persecution and galvanize American Christians to follow Jesus without regard to their own comfort or what others think about them. 
"I would say the goal would be to create a sense of urgency and relevance to Christians and non-Christians," said Jim Caviezel when Billy Hallowell asked him for the main takeaway of the film. Many American have very comfortable lives and are oblivious to the persecution that Christians are experiencing elsewhere in the world. However, said Caviezel, "Barbaric Christian persecution is something that still goes on today…We should be aware and engaged in this issue." 
Jim Caviezel: Don't Love Approval More Than Jesus
Jim Caviezel told Billy Hallowell that "Infidel," which releases to theaters Sept. 18, 2020, portrays the "persecution of Christians in the Middle East." After an American man is invited to speak on national television in Cairo, Egypt, he gets kidnapped and is held captive in Tehran. When the U.S. government does nothing to save him, his wife goes to Iran to save him.
The film, while not based on a specific true story, is nevertheless "thinly disguised truth" and portrays real injustices people have suffered in the Middle East. As examples, Caviezel mentioned the Christians who were martyred in Libya by ISIS, as well as the disappearance of FBI veteran and CIA contractor Robert Levinson, who reportedly died after 13 years of imprisonment in Iran. The actor also drew attention to the fact that many Muslims in the Middle East are suffering the loss of their freedoms. 
Caviezel said there is a moment in the film when his character is on TV and the host presents a certain perspective of who Jesus is. Caviezel's character has a choice to bow to the pressure to agree with the host or to say what he believes is true. "I love this character," said the actor, "because he stands up for what he believes in, and that is something that is lacking today in this world's cancel culture…people want to be liked so badly."
While it is easy for American Christians and church leaders to let their desire for influence cause them to neglect following God, this is not the example we see in Scripture from Jesus or his disciples. First, Jesus did not ignore the suffering of others. "When I read the gospels," said Caviezel, "I've never seen a Jesus that would sit there and say, 'Well, you know, too bad for him.' That is not the gospel I know." Second, Caviezel pointed out that the Apostle Paul actually had more comfort, power, and influence before he encountered God on the road to Damascus than he did when following God after that experience. 
Caviezel challenged his listeners not to be apathetic about injustice and not to deceive themselves or others about who they are truly following. "The way God sees us is who we really are," he said, and God will bring the truth to light eventually. "Many of us are playing Judas," said the actor, "Many of us are playing the Pharisees. And it will come when we have to face God, and it will come, even to non-believers…And we don't get to see ourselves the way we want to see ourselves anymore."
We need to be on guard against being complacent about atrocities and injustices in our own country as well, said Caviezel, specifically mentioning the "barbarism of abortion." Being apathetic toward such wrongs is not how God wants us to live as his people. The actor hopes his latest film will encourage believers to stand up for what is right, no matter the consequences, no matter the tyranny of cancel culture. "You know a tyrant when you're not allowed to speak your truth," he said. "We as Christians have to be bold and speak the truth."