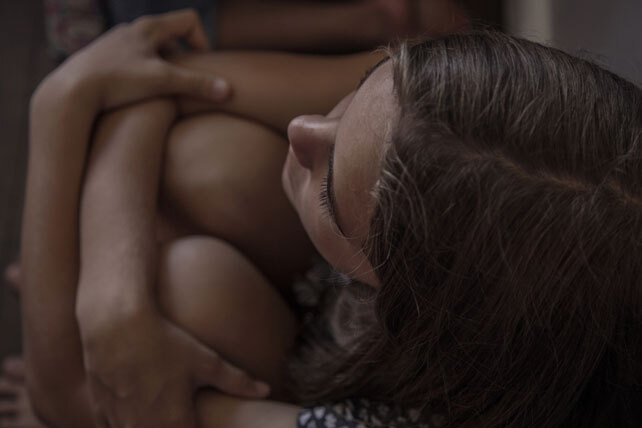 California lawmakers are navigating a controversial bill this week, which would lower the penalty for adults who have consensual sex with a minor as long as the offender is within 10 years of age of the victim.
The bill, SB 145, passed in both houses of the State Legislature late Monday evening and is now awaiting a decision by California Governor Gavin Newsom.
Current California law treats cases of statutory rape differently depending on what kind of sex is involved.
Under current law, it is illegal for an adult to have consensual sex with a teenager between 14 and 17 years old, who cannot legally give consent. However, vaginal intercourse between the two does not require the offender to be listed on the state's sex offender registry, as long as the offender is within 10 years of age of the minor. Instead, the judge has the discretion to decide, based on the facts of the case, whether the sex offender registration is warranted.
Other forms of intercourse such as oral and anal intercourse require sex offender registration.
SB 145 would eliminate automatic sex offender registration for young adults who have anal or oral sex with a minor, and allow the judge to make the call as they do now in cases involving vaginal intercourse with a minor.
State Sen. Scott Wiener, who authored the bill, says SB 145 is an anti-discrimination law on behalf of the LGBTQ community.
Wiener says the existing law "disproportionately targets LGBT young people for mandatory sex offender registration since LGBT people usually cannot engage in vaginal intercourse."
"California's sex offender registry continues to draw that distinction—an antiquated, outdated, leftover distinction—that somehow oral sex is worse than vaginal sex," Wiener said.
"Ordering someone onto the sex offender registry carries lifelong consequences," Los Angeles Deputy District Attorney Bradley McCartt said in a statement. "Allowing judges and prosecutors to evaluate cases involving voluntary sex acts between young people on an individual basis will ensure justice for all Californians."
But those opposing the bill argue that it legalizes pedophilia.
"If signed into law, a 24-year-old could have sexual relations with a 15-year-old child without being required to register as a sex offender," State Senator Shannon Grove wrote in a tweet.
Others argue that Wiener's approach to the bill does not achieve the "equality" he's seeking but rather, provides offenders who have sex with a minor the opportunity to evade mandatory registration.
"Any sex is sex," argued Assemblywoman Lorena Gonzalez. "I don't care who it is between or what sex act it is. That being said, I cannot in my mind as a mother understand how sex between a 24-year-old and a 14-year-old could ever be consensual."