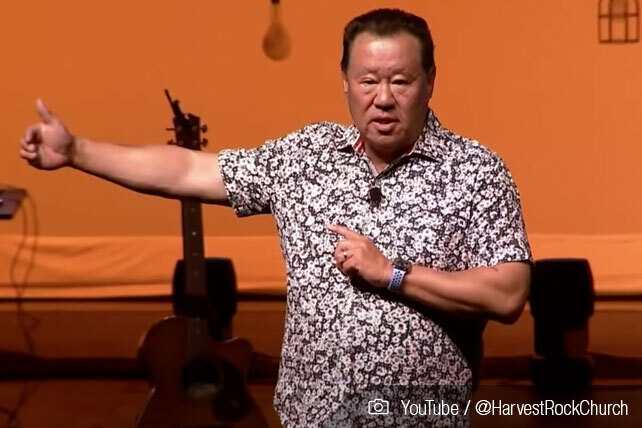 UPDATED May 21, 2021: The state of California must now pay $1.35 million in legal fees as part of a settlement in a lawsuit involving Harvest Rock Church and Harvest International Ministries.
"We have won the fight! In response to Harvest Rock Church's lawsuit, the full and final settlement was approved today through the District Court," said Harvest Rock Church in a Facebook update on May 17. "When the enemy's tactic was to silence the body of Christ, God placed courage in our Pastor's heart to stand and fight! Today, we stand on the side of victory, not only by the Supreme Court but also the District Court! He who began a good work, will carry it on to completion!"
---
ChurchLeaders original article written on July 22, 2020, below.
In an ongoing religious liberty battle, a multi-campus church in California is suing the state for unfairly targeting houses of worship while encouraging statewide protests. Pasadena-based Harvest Rock Church (HRC), part of Harvest International Ministry (HIM), filed a lawsuit Saturday, claiming that Gov. Gavin Newsom's temporary ban on singing in churches and gathering for in-person worship and in-home Bible study is unconstitutional.
HIM, with 162 churches in California, is being represented by Liberty Counsel, which says its request for a preliminary injunction is being expedited in federal court.
Liberty Counsel: State Can't 'micromanage' worship
HRC emphasizes that Gov. Newsom's pandemic-related orders place unreasonable burdens on religious expression while he's simultaneously encouraging mass protests against racial injustice. Its lawsuit states: "The governor cannot claim a compelling, legitimate, or even rational interest in his orders when he has permitted and encouraged mass gatherings of thousands of protesters to engage in the very activity he claims poses a massive danger to California if it takes place in plaintiff's churches." Throughout the summer, Newsom has publicly thanked protesters and even taken steps to protect their rights.
Mat Staver, founder of Liberty Counsel, says Newsom "cannot disregard the First Amendment and ban all in-person worship in private homes and churches. Nor can the state micromanage the form of worship by banning singing or chanting. The governor is not the High Priest over all religions." Staver says, "There [are] not two First Amendments—one for protests and one for houses of worship," adding that Newsom's "discriminatory treatment is unconstitutional."
To prevent the spread of COVID-19, Newsom's July 1 order limited attendance at indoor worship services to 100 and banned singing and chanting. As the virus spread, however, shutdowns resumed July 13, with all indoor worship services and gatherings once again shuttered in some California counties. Also included in the shutdown are gyms, salons, malls, and indoor protests. The state cites research suggesting that "the odds of an infected person transmitting the virus are dramatically higher [at indoor operations] compared to an open-air environment."
Harvest Rock Church: Not Gathering 'is disobedience to the Lord'
In its filing, HRC contends it's unable "to fulfill its vital ministry and sincere religious beliefs without gathering together in person," adding that online services aren't effective. The church also maintains that not meeting for corporate worship "is disobedience to the Lord for which [the church] will be held divinely accountable." Times of trouble, it adds, call for even louder singing than usual.
On Facebook, HRC posts, "This is a defining hour in American history." The congregation, it notes, "is rallying…to take a stand against the unprecedented overreach from an elected official telling the church how to worship."
In a message posted online, HRC Pastor Chê Ahn says, "There is something larger at play here; there is a spiritual battle that is taking place over our nation and over our state."
Though most Facebook comments support the church, one says: "You are NOT fighting the first amendment. It is NOT discriminatory to work to save lives! You do NOT need a building to be the church. Please, I beg you, stop unnecessarily risking people's lives. I know people [at Harvest], and I do not want them at risk because of your poor leadership and mixed-up priorities."