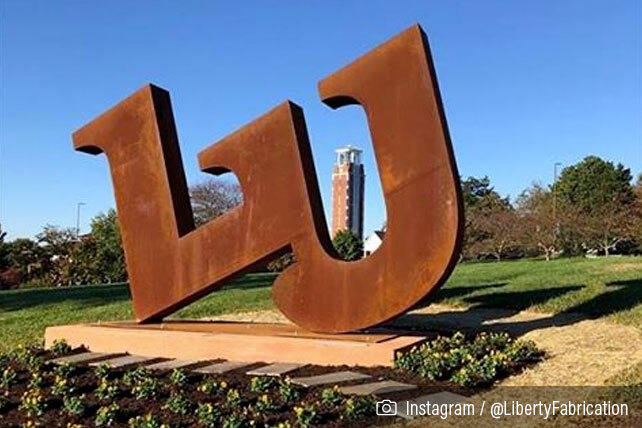 As part of a comprehensive review of its finances and real-estate dealings, Liberty University has hired a "global forensic accounting firm" to investigate potential misconduct. The firm, Baker Tilly US, set up an independent web platform that's accepting confidential submissions until December 20. The investigation is limited to business matters, not the sexual-misconduct allegations that led to the departure of longtime President Jerry Falwell Jr.
The encrypted web portal, Liberty says, "permits confidential submission of sensitive information from current and former Liberty University employees, contractors, and business affiliates." The school encourages "anyone with pertinent information" to submit a report, saying the information will help complete an investigation that Baker Tilly "has been quietly working on…since early September, conducting interviews and collecting documents and other data."
Reuters: 'There may be much to entangle'
Last month, Reuters reported that Falwell, a lawyer who handled Liberty's real-estate interests before becoming president in 2007, "intertwined his personal finances with those of the evangelical Christian university founded by his father." A lengthy exposé details a variety of "potentially conflicting interests" that one expert says "deserve intense scrutiny."
Falwell, 58, added his two sons (and their wives) to Liberty's payroll, hired a friend's construction company for on-campus projects, transferred a school facility to his personal trainer, and was involved in several property deals that reportedly benefited his own ventures.
Falwell has denied inappropriate business dealings and says he welcomes the investigation, which is limited to his tenure as Liberty's president. "It will prove that all you [media] guys are liars," he told a reporter, adding that his family is off-limits. "You do not want to mess with me," Falwell said. In a statement from his attorney, Falwell says his sons and daughters-in-law "get paid fair value for their work and have performed that work very well."
In September 2019, Politico also ran an exposé about Falwell, leading him to request an FBI investigation into what he called a "criminal conspiracy" against him.
Despite Troubling Headlines, Liberty Enrollment Soars  
Tax experts say although nonprofits such as Liberty have some leeway regarding officials conducting personal business, those deals can raise red flags. Falwell's "sweetheart land transactions are certainly eyebrow-raising," says Eric Chaffee, a University of Toledo law professor. "There was so much control and domination by Falwell in regard to the transactions."
Falwell maintains that the deals all benefited Liberty and its students. One associate says his partnership with Falwell saved the school time as well as "millions" in construction costs. 
Despite the scandals, Liberty, based on Lynchburg, Virginia, reports a 10.5 percent enrollment increase from last fall. The school's robust virtual presence, with 108,000 online students, is credited for much of that growth. On-campus enrollment is at 14,500.
Liberty's interim president, Jerry Prevo, says, "We are especially grateful that the early predictions for colleges across the country did not hold true for us," referring to the impact of the COVID-19 pandemic. Spokesman Ron Kennedy calls the school "a national draw," saying its "brand has grown to become much bigger than just one person."