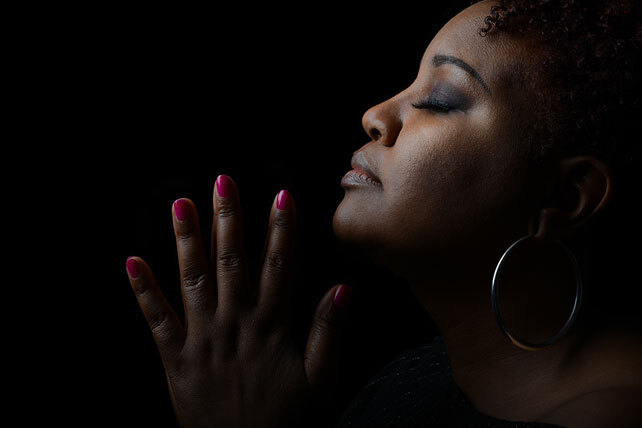 In a new report about the "State of the Black Church," the Barna Group reveals data underscoring the vital legacy and ongoing role of historically Black U.S. congregations. Black churchgoers say they find comfort and a sense of control in Black Churches, in contrast to the political powerlessness that many of them experience in the broader society.
The initial findings, released on Martin Luther King Jr. Day and two days before a woman of color becomes America's vice president, are based on surveys conducted last April and May, before widespread racial-justice protests occurred. More than 1,800 Black Americans participated, including 800 who attend a Black Church.
Barna, which plans to release its complete "Trends in the Black Church" report in June, conducted the research in partnership with Black Millennial Café, Urban Ministries Inc., American Bible Society, Compassion International, Gloo, and Lead.NYC. 
The Black Church: From Powerlessness to Empowerment
A key finding in the first report is that Black Americans feel a lack of agency in the political realm. When asked whether they "generally feel powerless" when it comes to politics, 75 percent of Black Church attendees agree and 73 percent of Black adults agree, compared to 61 percent of Black adults in 1996. Among the many high-profile events occurring during that span, Barna notes, were Hurricane Katrina, the 2008 recession, the Flint water crisis, and viral videos of police brutality against Black people.
"The increased perception of Black powerlessness explains the efforts of Black churches and parachurch organizations to promote policies and candidates, fight voter suppression, and increase voter turnout," Barna states. "The significance of these activities cannot be divorced from events such as the attack on the U.S. Capitol, where rioters openly displayed racist and anti-Semitic symbols."
Meanwhile, 80 percent of Black Church attendees and 65 percent of Black adults agree with the statement "Being associated with the Black Church is comforting because it is a place where Black people have control over their lives." The report notes, "Given the coinciding increase in a broader sense of powerlessness, present attendees in Black churches may see their congregations as autonomous spaces to reclaim agency and be a part of worship communities influenced by the vision and hopes of Black people."
C. Jeffrey Wright, president and CEO of Urban Ministries, says, "This important research further establishes the Black community's understanding that the primacy of Christian faith, justice, and practice is embraced and propelled in times of financial crisis and political upheaval. This study underscores this historic moment, in the midst of a devastating pandemic and the aftermath of one of our nation's most contentious transitions of power, when America must now undertake a second Reconstruction."
Regarding political affiliation, 76 percent of Black Church attendees surveyed say they identify as Democrat, 5 percent as Republican, and 14 percent as Independent. Of all Black adults, 67 percent say they're Democrat, six percent say they're Republican, and 19 percent say they're Independent. By comparison, among all U.S. adults, 43 percent are registered or affiliated as Democrat, 36 percent as Republican, and 16 percent as Independent.
The Black Church Has a Dual Role: Spiritual & Social
Regarding the role of historically Black congregations, more than 70 percent of Black adults and almost 80 percent of Black Church attendees say both spiritual and social issues are priorities. Only four percent of Black Church attendees responding to Barna's "State of the Black Church" report say the focus should be just spiritual. Younger generations (Generation Z and Millennials) are more likely to say Black Churches should concentrate on social issues as well as on faith-related issues.
Kendra King Momon, a vice president and professor at Oglethorpe University in Atlanta, says, "We are witnessing a needed pivot away from simply 'preaching the gospel' to the 'collective' Black Church being the gospel, actively, vocally, and unapologetically claiming its place—center stage—as a vocal, as well as ardent, critic of American injustices, social ills, institutional and systematic oppression, political malfeasance, and the need for truth, equality, and justice."