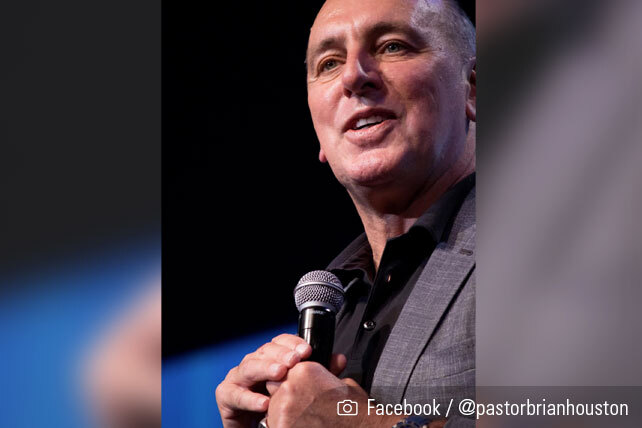 Hillsong Church is launching an investigation following multiple accusations from former members of financial abuse. The church is also reportedly facing two property lawsuits, one in the amount of $20 million. Global Senior Pastor Brian Houston has denied the existence of the $20 million lawsuit and maintains that Hillsong handles its finances with the utmost integrity.
"Hillsong Church strongly refutes that our culture casually allows for such gross misuse of church funds," Houston said in an email to church members obtained by The Christian Post that announced the investigation. "In fact, these stories are especially troubling since Hillsong has a record of excellence in financial accountability globally and an unwavering commitment to financial integrity."
"We have always placed a high value on good governance and stewardship," said the pastor, "and if we discover a breach related to this we will take strong and swift action. We have a biblical responsibility to be excellent stewards of the ministry funds that have been committed to our care at each of our church locations."
Multiple Financial Abuse Accusations
One of the financial abuse accusations against Hillsong comes in the form of a lawsuit from the Wall Street Theater Company in Norwalk, Conn. The lawsuit claims that Hillsong Connecticut has been "immoral, oppressive and unscrupulous" and owes $100,899.25 in unpaid rent for the time frame of May 11, 2020, to Sept. 8, 2020. The plaintiff also alleges that Hillsong Connecticut "willfully or negligently" removed electronic equipment from the premises and has therefore committed "statutory theft."
If anyone out there is even interested. Hillsong is NOT being sued for 20 million dollars. This story is completely untrue.

— Brian Houston (@BrianCHouston) February 2, 2021
Hillsong is reportedly facing a separate $20 million lawsuit in Australia in a case filed in the New South Wales Supreme Court. The suit pertains to a housing complex the church built in Rosebery, a suburb of Sydney, which is the capital of New South Wales. According to the New York Post, 300 apartment owners claim that Sydney Christian Life Centre, "a developer and part of Hillsong's property arm," and Icon Construction Australia (the construction firm the church hired) are responsible for building the apartments in a way that is structurally unsound. Hillsong has allegedly filed a counterclaim contending that the construction firm is responsible. 
On Tuesday, Houston denied that this $20 million lawsuit exists, saying that "the story is completely untrue."
Houston's announcement about the financial abuse investigation comes a few months after the church launched a different investigation "into all concerns and any wider cultural issues" at Hillsong NYC. The church announced the NYC probe shortly after firing Hillsong NYC's lead pastor Carl Lentz for "moral failures." After being fired, Lentz admitted to having been unfaithful to his wife, Laura. An audio call that was leaked in December revealed that Brian Houston had had concerns about Lentz's "narcissistic behavior" for at least several months prior to the pastor's firing.
Lentz has been critiqued in the past for being among wealthy, celebrity pastors in the U.S. who present a superficial version of Christianity. He has also been featured on the Instagram account, PreachersNSneakers, which publishes the exorbitant prices of the shoes and other clothes some pastors wear. 
According to multiple former Hillsong members, Lentz is not a one-off example of this type of behavior. Over the past few months, various people have gone on record to say that it is part of Hillsong's culture for church leaders to spend money maintaining luxurious lifestyles while expecting volunteers to work for very little. A woman from Montclair, N.J. who wished to remain anonymous told the New York Post that she was at one time a babysitter for the lead pastors of Hillsong New Jersey and also spent time as Carl and Laura Lentz's personal assistant. The woman claims that she babysat for many Hillsong pastors over a period of five years, during which she was routinely underpaid or not paid at all. "Even when I did say, 'Hey, you shorted me 50, 60 bucks,' it was brushed under the table," she said. "They just expected people to work for nothing."
Yolandi Bosch attended Hillsong College in Sydney, Australia. While there, she also spent time babysitting for Hillsong pastors, for which she received no pay. Bosch called the church a "cult" and described in detail ways that Hillsong attempted to control her life, including whom she dated, where she worked, and which doctor she saw. She told the Post that she and "hundreds" of other people who have experience with the church are pursuing representation because they believe the way Hillsong treated them qualifies as "industrial slave labor." Hillsong has reportedly hired an independent law firm, HWL Ebsworth Lawyers, "to review allegations made by former students about their experiences during their time at College."