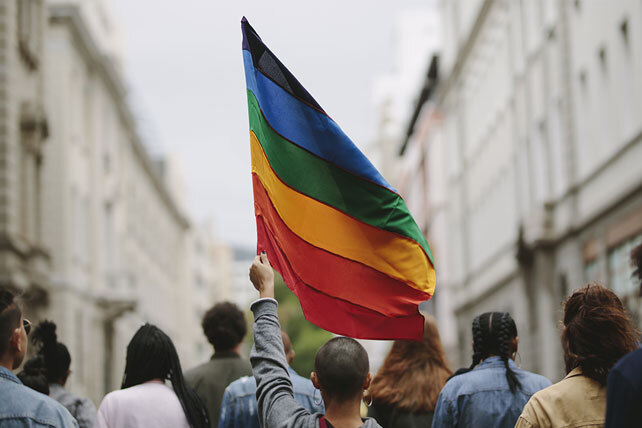 This week, the U.S. House of Representatives is expected to vote on a controversial bill known as the Equality Act. The proposed legislation, officially known as H.R. 5, would substantially expand discrimination protections on the basis of sexual orientation and gender identity. Opponents, however, warn that it threatens religious liberty, harms women and girls, and promotes abortion extremism. 
President Biden has identified the Equality Act as a legislative priority for his first 100 days in office. Passage of the landmark legislation, he said before being elected, is "essential to ensuring that no future president can ever again roll back civil rights and protections for LGBTQ+ individuals."
During the previous session of Congress, the bill passed in the House but not the Senate. Although it's likely to pass in the House again this year, the legislation as written is expected to fall short of the 60-vote threshold needed to overcome a Senate filibuster.
Here's an overview of the Equality Act, as well as arguments for and against it.
What the Equality Act Entails
This sweeping legislation would ban discrimination against sexual orientation and gender identity (SOGI), adding those two categories to classes currently protected by the 1964 Civil Rights Act. The Equality Act would expand protections beyond employment and housing to all "public accommodations," which could include everything from retail stores and funeral parlors to adoption agencies and homeless shelters.
Because the legislation has few religious exemptions, say experts, even if an organization receives no federal funding it could be subject to the provisions. Under the Equality Act, organizations wouldn't be able to use the 1993 Religious Freedom Restoration Act (RFRA) to challenge or defend against claims of SOGI discrimination.
The legislation also gives people the right to use facilities based on the gender with which they self-identify. "An individual shall not be denied access to a shared facility, including a restroom, a locker room, and a dressing room, that is in accordance with the individual's gender identity," the bill reads.
Supporters Cite the Need for Safeguards
LGBTQ advocates say the Equality Act would provide overdue protections by codifying the U.S. Supreme Court's June 2020 Bostock ruling. Without overarching federal safeguards, they say, LGBTQ individuals are at the mercy of a patchwork of state laws. According to the Human Rights Campaign (HRC), 27 states have no anti-discriminatory laws; meanwhile, two-thirds of LGBTQ people report experiencing discrimination.
"Decades of civil rights history show that civil rights laws are effective in decreasing discrimination because they provide strong federal remedies targeted to specific vulnerable groups," states HRC. "By explicitly including sexual orientation and gender identity in these fundamental laws, LGBTQ people will finally be afforded the exact same protections as other covered characteristics under federal law." More than 600 organizations have endorsed the legislation, according to HRC.
Opponents: Religious Rights Are at Stake
People opposed to the Equality Act, including many evangelical Christians, lambaste it as overreaching and dangerous. They call it a setback for women's rights and the pro-life movement and say it eliminates freedom of conscience, meaning that individuals and institutions might be forced to choose between their beliefs and their work. Hiring practices could be affected, as could policies on everything from pronoun use to single-sex college dormitories.