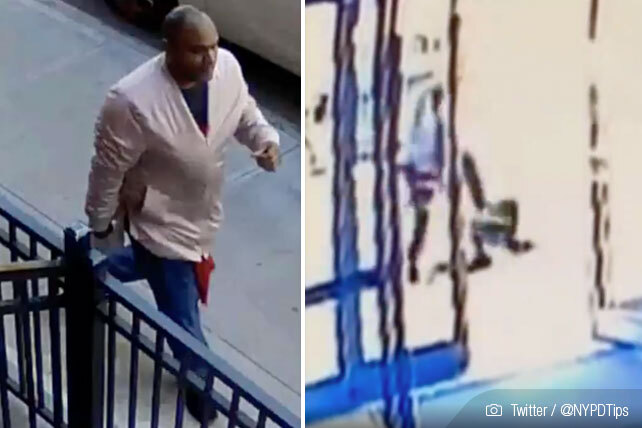 A Black man who brutally beat an Asian woman in Manhattan while she was on her way to church Monday has been arrested. As they grieve this attack, Christian leaders are pointing out it comes amid many other crimes against Asian Americans. 
"Want to know why we do what we do at @aachristcollab?" tweeted Raymond Chang. "In part, our work is deeply motivated by realities like this, which often go unseen or ignored. We organize, rally & protest out of our Christian convictions because we stand against hate & evil & care about our neighbors."
Chang is the president of the Asian American Christian Collaborative (AACC), an organization that "seeks to encourage, equip, and empower Asian American Christians and friends of our community to follow Christ holistically. We are committed to amplifying the voices, issues, and histories of Asian Americans in the church and society at large." The AACC organized 14 rallies that took place across the U.S Sunday and at which an estimated 5,000 people marched.
Asian Woman Beaten in Front of Bystanders
Authorities arrested 38-year-old Brandon Elliot at 1 a.m. Wednesday morning for attacking a 65-year-old Filipina woman, identified as Vilma Kari, shortly before 12 p.m. Monday. The footage shows the suspect kicking the woman in the chest, knocking her over, and then repeatedly kicking her while she is on the ground. The NYPD said that the man made "anti-Asian statements" against her as he kicked and punched her.
The assault occurred at 360 West 43rd St. in front of a building managed by a company called the Brodsky Organization. Security footage shows several bystanders watching the beating from inside the building, but taking no action to help the woman. Instead, a security guard reportedly was one of the men who closed the door after the assailant fled the scene. A representative with the employees' union said staff did make a call for help.
"The staff who witnessed the attack have been suspended pending an investigation in conjunction with their union," said Brodsky in a statement. "The Brodsky Organization is also working to identify a third-party delivery vendor present during the incident so that appropriate action can be taken."
Elliot was a local homeless man who had served 17 years in state prison for murdering his mother. In November 2019, he was released on lifetime parole. The NYPD has charged Elliot with felony assault as a hate crime. Kari was hospitalized with serious injuries that included a fractured pelvis and was released Tuesday. 
Faith Leaders React to Attack on Asian Woman
Chang called the fact that the bystanders did not intervene "beyond infuriating." Abraham Cho, pastor of Redeemer East Side called the attack, "Disgusting, Evil, Cowardly, Despicable." Timothy Isaiah Cho, Associate Editor at Faithfully Magazine, compared the violence perpetrated by the passive onlookers to the violence perpetrated by people who refuse to speak out against Anti-Asian racism [Editor's Note: Some may find the video in the previous link to be disturbing]. 
"Solidarity costs something, folks!" said Cho, citing the example of the Good Samaritan. "Be the hands and feet of Jesus."
Reports indicate that Asian Americans have faced increasing discrimination over the past year. An Asian man was attacked elsewhere in New York City the same day as the assault on Kari. On March 16, a man named Robert Aaron Long perpetrated a mass shooting that left eight people, including six Asian women, dead. That same week, an elderly Asian woman was attacked in San Francisco in what CBS reported was "the latest victim in a wave of attacks on Asians in the Bay Area." Some attribute the rise in anti-Asian sentiment to the fact that COVID-19 originated in Wuhan, China, and to the rhetoric used by some, including former President Donald Trump, referring to COVID-19 as the "Chinese virus."
In light of the violence, Christian leaders are calling for people to stand against anti-Asian racism, hence the continued work of the AACC. AACC vice president Dr. Michelle Reyes commented on last week's rallies:
Here's my recap from the Atlanta prayer rally this past Sunday. We want to work together toward a more just and equitable future for all, and Sunday's national prayer rallies was a powerful step in that direction.https://t.co/QtpWfbSr1f

#StandForAAPILives @aachristcollab

— Michelle Ami Reyes (@drmichellereyes) March 30, 2021