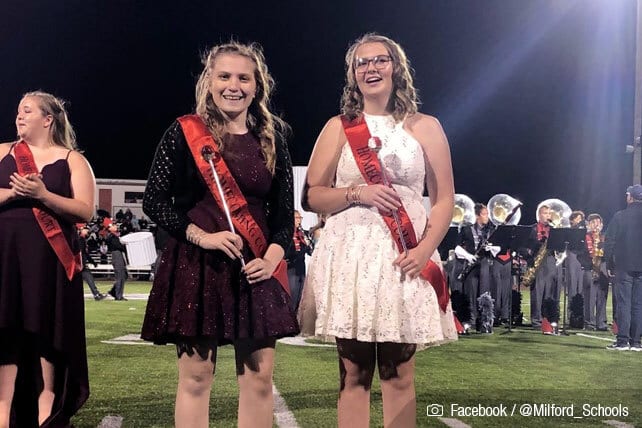 More and more schools throughout the country are eliminating the roles of "king" and "queen" in favor of a gender-neutral homecoming court. This is just one of many cultural trends toward inclusivity in the U.S., trends that emphasize the need for church leaders to engage well with their congregants' beliefs about sexuality and gender. 
"I'm sure there are so many queer students here on campus, white students, Black students who have been able to look at this court and see themselves in it," the University of Oklahoma's (OU) Justin Norris told KOKH News, "and just really maybe think in the future, not just I can be on the homecoming court, but I can really do anything I set my mind to here at OU and people are going to support me for it." 
Justin Norris is one of the two students who were elected as "royalty" this year to OU's homecoming court. He and the other winner, Reece Henry, believe that having a gender-neutral court will allow students to be elected based on their own merits and help all of the university's students to feel included and represented.
OU is only one of the latest educational institutions to adopt a gender-neutral homecoming in consideration of LGBTQ inclusion. Last month, Atrisco Heritage Academy High School in Albuquerque, N.M., did so as well, as did Westwood High School in Austin, Texas, last fall.

"I'm convinced from the research on Gen Z, my work with students, and being in the classroom that even our best kids in Christian schools, Christian homes, and churches are far more influenced by a secular understanding of the world than they are by a biblical view," said author and speaker Sean McDowell on a recent episode of the ChurchLeaders podcast. "Hands down."
McDowell is one of several experts who have shared valuable insights on ChurchLeaders' latest podcast series, "LGBTQ and the Church." The series seeks to help church leaders understand and enter a conversation that is essential to engage in, but often feels overwhelming. 
Sexuality and Gender—And the Church
It would be easy for some Christians to look at the news and feel that the church is losing ground in the culture when it comes to sexuality and gender. In February the American Civil Liberties Union (ACLU) made the remarkable claim that transgender females have no "unfair" advantage over biological females. On April 12, the National Collegiate Athletic Association (NCAA), published a statement declaring, "The NCAA Board of Governors firmly and unequivocally supports the opportunity for transgender student-athletes to compete in college sports. This commitment is grounded in our values of inclusion and fair competition."
Focus on the Family founder James Dobson criticized the NCAA's statement as "utterly insane." Earlier this year, Focus on the Family's magazine, The Daily Citizen, was locked out of its Twitter account for referring to Dr. Rachel Levine as a "a man who believes he is a woman." Levine is a transgender woman President Biden chose to be Assistant Health and Human Services Secretary.
Also in the news recently was a report that 33 students have sued Christian colleges and universities on the grounds that the schools should be ineligible for federal funding because of LGBTQ discrimination. And midwives in the United Kingdom must now use "gender-inclusive" language, such as "co-parent" instead of "father" and "human milk" instead of "breast milk." 
These developments in the areas of sexuality and gender might lead some believers to feel Christians are losing the "culture war." However, the leaders we interviewed for the latest podcast series do not believe that seeing the LGBTQ community in terms of an "agenda" we need to protect ourselves from is helpful or even wise. 
"The 'culture war' is not the framework through which I look at this," said McDowell. "I look at cultural instances that happen, and I always ask myself, 'How do I use this as an opportunity to show God's love, number one, to the outside world, and second, to talk to young people about the faith and train them?'"
Ed Shaw, a same-sex attracted pastor in Bristol, England, told us, "One thing I sort of push back on is this idea that there's an LGBTQI+ headquarters that is planning the downfall of the church. That's often the impression we give—it's not the case…There's a whole host of different views and approaches to civil liberties and to church and to freedom of religion and belief among gay communities now."