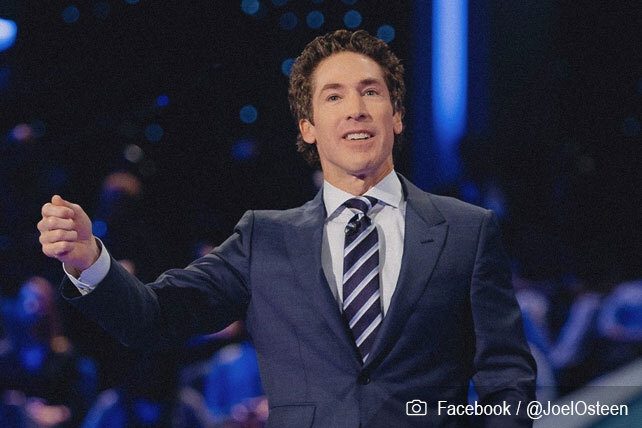 America's largest megachurch, led by a celebrity pastor who's the target of frequent criticism, says it has fully repaid $4.4 million in pandemic-related loans. Joel Osteen's Houston-area Lakewood Church became a "viral villain" last year for accepting federal funds through the Paycheck Protection Program (PPP). A spokesperson is now providing bank statements to prove the church has repaid the money, even though that wasn't required.
Churches, despite being tax-exempt, were eligible for these loans, intended to help institutions and businesses weather COVID-19 shutdowns. Recipients didn't need to repay the money if it went toward expenses such as salaries and mortgages.
Lakewood Church: Long Shutdown Caused 'Economic Uncertainty'
Lakewood Church, which has an average weekly attendance of 43,000 and receives yearly donations of more than $40 million, says it didn't apply for aid initially, "believing the shutdown would only last a few weeks." But the seven-month halt of in-person worship during 2020 led to "economic uncertainty" and impacted the church's "ability to collect substantial donations," it states.
Lakewood adds that the "short-term financial assistance" ensured that its "350 employees and their families would continue to receive a paycheck and full health care benefits." In its statement, the church emphasizes that no PPP funds personally benefitted Pastor Osteen, who hasn't accepted a salary from Lakewood since 2004.
Osteen, a televangelist who espouses the prosperity gospel, regularly receives flak for his preaching and for living in a $15 million mansion. He credits his net worth (an estimated $100 million) to his speaking engagements and bestselling books.
Did Lakewood Church Buckle to Pressure?
In its statement, Lakewood didn't indicate why it repaid the forgivable loans. But some other high-profile PPP recipients returned the money after facing intense criticism. For example, the Los Angeles Lakers returned a $4.6 million loan, and the restaurant chain Shake Shack returned its $10 million loan. Many small-business owners, meanwhile, said they were overlooked and unable to obtain much-needed loans.
In Texas alone, more than 1,000 religious-based organizations received PPP funds. Law professor Micah Schwartzman says the PPP was unique due to its "direct financing of religious operations and religious institutions." As a result, he adds, "The public perception is that some organizations that have financial means should not have taken the money, even if they were eligible for it."