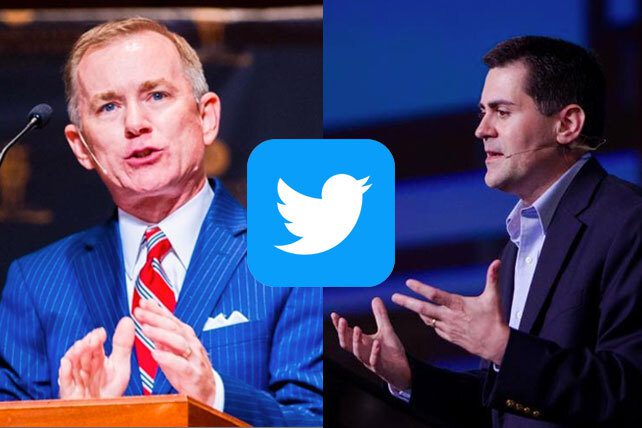 On Wednesday (Oct 20), ChurchLeaders reported that pastor and former SBC president nominee Mike Stone filed a defamation lawsuit against Russell Moore, the former president of the SBC's Ethics and Religious Liberties Commission (ERLC). Since that time, considerable online debate has arisen regarding the ethics of one Christian leader suing another and whether Stone's lawsuit is justifiable from a Christian perspective.
The conversation centers on how Christians should interpret Paul's words in 1 Corinthians 6:1-8, where he rebukes the Corinthians believers for bringing lawsuits against one another. 
To some, this passage constitutes a universal prohibition against Christians suing one another. However, others interpret Paul's words to mean that Christians ought not to bring frivolous lawsuits against one another. 
In the suit, Stone claims Moore led a "malicious campaign" against him that was motivated by Moore's desire to retaliate against Stone for conducting an investigation into the ERLC.
Stone's Sermon on Christian Lawsuits from 2018
In response to news of the lawsuit on October 20, Ryan T. Land tweeted a clip from a sermon about 1 Corinthians 6 that Stone delivered in January 2018. In that sermon, Stone can be heard saying, "Let's say somebody defames your character with unfounded gossip. The legal thing to do…might be to defend your name. The godly thing might be, 'Let it go.'"
In a now-deleted tweet from October 6, Stone said, "First Corinthians, like all other epistles to specific congregations, has the immediate context of life within a local church. A church with identifiable members and identifiable leaders who have agreed upon (by virtue of their membership) to submit to that church's discipline, counsel and mediation. The entire letter must be interpreted as a letter to a local church." 
Here are some of Mike Stone's thoughts on defamation lawsuits. pic.twitter.com/JH5AH7P72V

— Ryan T. Land (@RyanTLand) October 20, 2021
Though tweeted before the news of Stone's lawsuit broke, this statement appears to lay the groundwork for Stone's reasoning behind it.  
Scott Coley tweeted a screenshot of Stone's October 6 tweet, saying, "Filing this here for the next time a CBN affiliate contests my reading of Paul's epistles on literally any subject." The Conservative Baptist Network (CBN) had endorsed Stone in the SBC presidential race and is known for taking a more literalistic approach to biblical interpretation. 
RELATED: Ronnie Floyd Resigns as President of the SBC Executive Committee