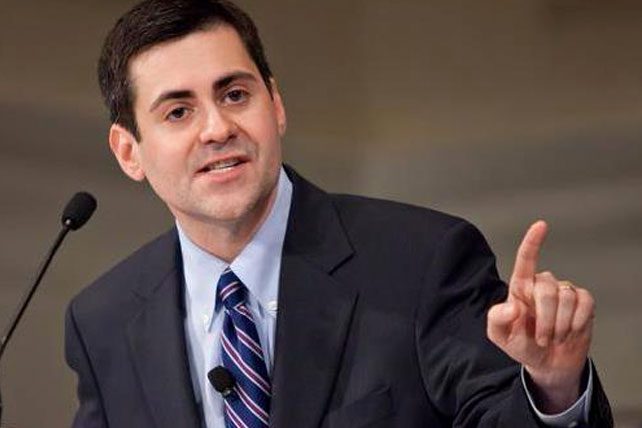 Mike Stone, pastor of Emmanuel Baptist Church in Blackshear, GA, filed a defamation lawsuit against Russell Moore on Monday October 18, 2021. Moore is the former president of the Southern Baptist Convention's (SBC) The Ethics & Religious Liberty Commission (ERLC).
In the suit, which was shared with ChurchLeaders by an SBC pastor, Stone accuses the now Public Theologian for Christianity Today of defamation, false light invasion of privacy, and emotional distress.
Stone, who served as chairman of the SBC Executive Committee (EC) from 2018 to 2019, also chaired the Executive Committee's ERLC Study Task Force in 2020. The task force was formed in response to "ongoing concerns" about the ERLC expressed "both publicly and privately" to members of the EC and other SBC leaders.
Stone Led a Task Force Examining the ERLC
In 2021, the Stone-led task force released a report claiming that the ERLC's actions had resulted in hundreds of SBC-affiliated churches leaving the denomination and many more withholding funds, suggesting that millions of giving dollars were at risk.
In the report, the task force recommended that the ERLC refrain from commenting on political candidates and to only speak about issues the SBC has already made decisions on. Moore was an outspoken critic of former President Donald Trump, specifically when it came to immigration and race relations.
Although the report did not call for Moore's resignation, Moore announced he was leaving to take a position at Christianity Today three months after it was released. Moore had served as president of the ERLC for eight years.
RELATED: Is the Term 'Evangelical' More Political Than Christian? Russell Moore Weighs In
Stone Claims Moore Retaliated
According to the suit, it is Stone's belief that Moore's "malicious campaign" against him was motivated by the investigation into the ERLC.
"Defendant's [Moore's] malicious campaign against Plaintiff [Stone] was motivated in part by Defendant's desire to retaliate against Plaintiff for his service on the aforementioned task force of the Executive Committee and to compromise its investigation into the ERLC by obfuscating pertinent facts," the suit reads (line 13).
Stone was one of the candidates running for 2021's SBC presidency. In the election meeting that was attended by over 15,000 registered SBC messengers this past June, Stone lost to Ed Litton in a run-off vote. Litton won by only a few hundred votes.
In the weeks leading up to the election, two private letters written by Moore were leaked. One of those letters claimed that Stone and SBC EC president Ronnie Floyd suppressed investigations into sexual abuse within the denomination.