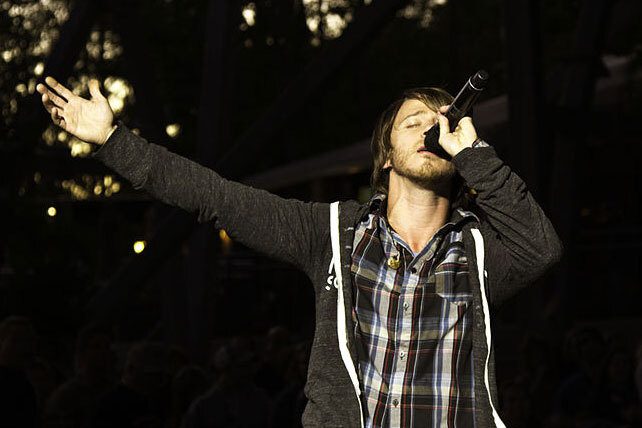 Mike Donehey, former lead singer of the CCM band Tenth Avenue North, recently appeared on the "Edifi" podcast with Billy Hallowell to discuss his new music and upcoming book. 
In the conversation, Donehey recounts his experiences during the pandemic, the way his faith has grown and changed, and how Christians should respond to those who deconstruct and deconvert from the Christian faith.
Donehey on Learning to Disagree
At the beginning of the interview, Donehey shared that he recently tested positive for COVID-19. Having posted about it on Instagram, Donehey noted how many commenters seemed to be trying to "pick a fight" with him by the way they asked leading questions in response to his announcement. 
In response, Hallowell joked, "But that like never happens on social media. I don't know why you would think that social media would be a place where people would fight."
"I'm actually working on a book right now. It's going to be called Grace in the Grey. And the subtitle is going to be something about 'learning how to more lovingly disagree,'" Donehey replied. "Because I've actually found ways, even on social media, to foster discussion. I know it doesn't seem like it's possible, but I've actually found ways to make it possible." 
RELATED: Newsboys Lead Singer Michael Tait Discusses Deconstruction, Racism and Taking a Stand
"I think too many of us are in this vortex, this lie, that we can't be kind to people we disagree with," Hallowell said, noting that social media tends to provide an opportunity for vitriol but expressing gratitude that Donehey is seeking to foster positivity in social media spaces. 
Hallowell then asked Doheney if he's finding the subject difficult to write and speak about. Doheney said that he has received questions about why he would write a book about Christian disagreement. However, he went on to say, "I think as a Christian musician, I have the perfect platform. Because I've gotten to play in over 1,000 different denominations, you know. And I'm one of the few places on the internet where people from the far left liberal and people from the far right will both write to me when I post something."
"So that's very unique nowadays, because it's so easy to block and cancel and curate who you're letting speak to you that I kind of feel it like a privilege that I could possibly speak to two sides of the same argument," Donehey continued. 
Writing Music During a Pandemic
Later in the conversation, Hallowell and Donehey discussed Tenth Avenue North's farewell tour, which was cut short by the COVID-19 pandemic.