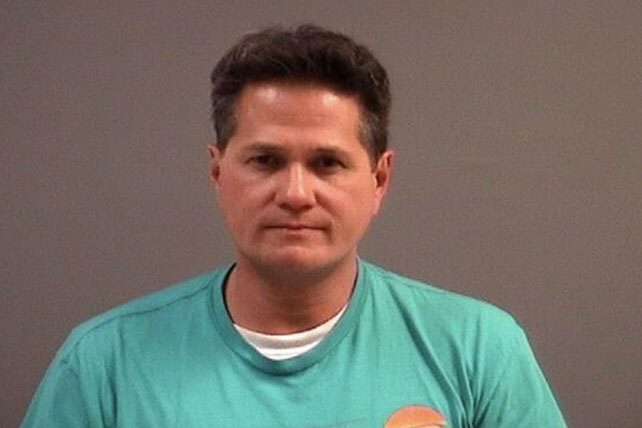 John Blanchard, former pastor of Rock Church in Virginia Beach, was arraigned on Monday for charges of solicitation of prostitution of a minor. Blanchard was arrested on October 29 and appeared on stage at his church to play the shofar and lead congregational worship two days later. It has now been revealed that Blanchard had previously been accused of sexual assault. 
According to a report by a local ABC News affiliate, Blanchard allegedly assaulted a former assistant in 2018. The assistant said that Blanchard had exhibited "unusual behavior," but that these behaviors turned into unwanted sexual advances when Blanchard insisted on coming to her house one night to work on the church's website.
The former assistant had been experiencing a sore shoulder, and Blanchard took the opportunity to insist on giving her a massage. "But then, you know, he made a move on me and totally disregarded my 'no,'" the former assistant said, "and did really inappropriate things to me."
RELATED: Virginia Pastor John Blanchard Arrested in Prostitution Sting, Appears Onstage at Church Two Days Later
The former assistant pressed charges in 2019, but Blanchard was later acquitted. During this time, Blanchard continued in his duties as pastor of Rock Church, and it is unclear how many people at the church were aware of his charges. 
"He ended up getting found not guilty, but that doesn't mean that that didn't happen. It did happen to me. It was inappropriate," the former assistant said. "Church leadership knew and decided not to remove him from his position."
After hearing about Blanchard's new charges, the former assistant felt that the time was right to begin speaking about her experience publicly. "I feel afraid, a little bit, for people who are coming forward but I think that there's some power to that too," the former assistant said, alluding to the fact that coming forward resulted not only in her leaving her job as an assistant, but ending her membership at the church altogether. 
RELATED: 128K Images of Child Porn, Convicted of Sex Trafficking—OH Priest Gets Life in Prison
Blanchard was arrested on October 29 during a sting operation set up by the Chesterfield County Police Special Victims Unit. Blanchard thought that he was corresponding with a minor online to arrange a time to have sex for money, but he was met by police upon arriving to the agreed upon location. 
After news of Blanchard's arrest broke, Rock Church released a statement on their website announcing that Blanchard had "voluntarily stepped back as lead pastor and from all his ministerial duties until this present situation is totally resolved."