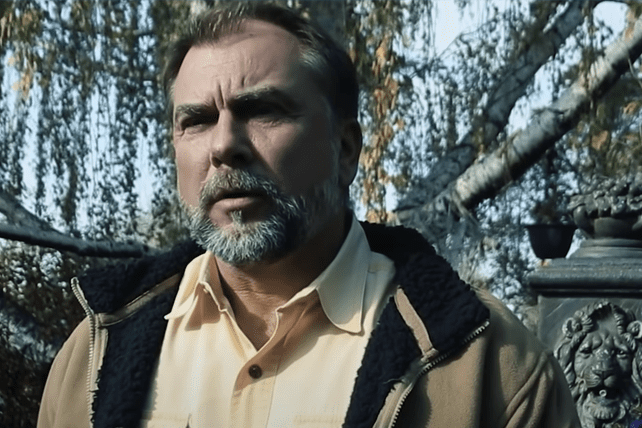 An appellate court has stayed a judgement against Canadian pastor Artur Pawlowski that required him to provide a disclaimer when publicly sharing his opinions about government implemented pandemic restrictions. Pawlowski has been arrested twice for offenses related to his refusal to comply with COVID-19 guidelines, and he has been a vocal opponent of masks, social distancing, and vaccination. 
Pawlowski and his church became widely known for feuding with Alberta police who were seeking to enforce restrictions on in-person gatherings. Pawlowski has often compared public health requirements to nazism and North Korean dictatorship. He was most recently arrested on September 27 upon arriving at an airport in Calgary, after having spent the summer in the United States attending and speaking at events that claimed public health requirements related to the pandemic were tantamount to religious persecution. 
Rebel News, which has been helping to crowdfund Pawlowski's legal defense, reported the ruling on YouTube, calling it a "huge victory," saying the original ruling was "bizarre and unconstitutional." Pawlowski tweeted the video report, saying, "It's a great beginning! More Victories (sic) to come!" 
RELATED: Neighbors Accuse Artur Pawlowski's Street Church of Threats, Harassment, Not Being 'Christ-Like'
According to the ruling made by Adam Germain, whenever Pawlowski spoke publicly about the pandemic, he was required to acknowledge that his views were in contradiction to a majority of medical experts with regard to the effectiveness of masks, social distancing, and vaccinations. That requirement has now been lifted until his appeal is heard. 
On Tuesday, Pawlowski tweeted about an event where his church served food to the under resourced members of the community, saying, "Since the [Alberta Health Services], [former Minister of Justice and Solicitor General of Alberta Jason] Kennedy, [current Minister of Justice and Solicitor General of Alberta Kaycee] Madu and the Corrupt judge Adam Germain do not not (sic) consider what we do as community service, we have to find an organization that does not require illegal medical requirements and illegal segregation policies to serve the 120 hours forced upon us by them." 
RELATED: UPDATE: Pastor Calls Police 'Gestapo-Psycho-Bots' During His Arrest Over the Weekend
In the ruling against Pawlowski, he was required to complete 120 hours of community service. His remarks seem to indicate that the work he does at his church does not count toward those service hours. 
In reference to the ruling against Pawlowski being lifted, Rebel News' Ezra Levant said, "This is the first major court win in the age of the pandemic." 
While Pawlowski and his supporters celebrate this judgment that has stayed enforcement of Germain's ruling, Pawlowski still faces the possibility of legal consequences for his refusal to comply with public health requirements. After Pawlowski's full appeal is brought before the court, a final ruling will be made. That court hearing will be held on June 14, 2022. 
RELATED: Coates, Pawlowski Are Not Following the Example of Jesus, Says Alberta Pastor