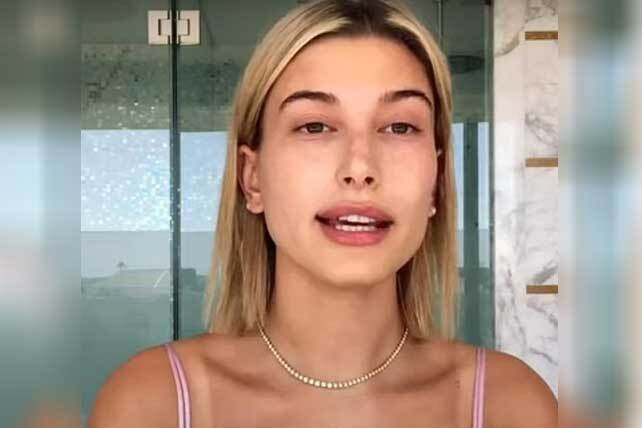 Justin Bieber's wife, Hailey, experienced what she called "one of the scariest moments" she's ever been through last Thursday after suffering a stroke caused by a small blood clot in her brain.
The model, socialite, and daughter of outspoken Christian actor Stephen Baldwin shared that she was having breakfast with her husband when, all the sudden, she started experiencing a stroke.
After being rushed to the hospital, the 25-year-old was told by her doctors that she had experienced a small blood clot in her brain. By God's grace, her body passed it on its own, which allowed her to fully recover within a few hours of experiencing the stroke.
Bieber shared that she was home and "doing well," saying that her stroke was "definitely one of the scariest moments I've ever been through." She thanked the doctors and nurses who took care of her.
RELATED: Justin Bieber's Wife, Hailey, Speaks Out About 'Super-Judgmental' Christians
According to PEOPLE, Hailey's experience has caused Justin to lose sleep, since he stays up watching her rest.
A source revealed that when Hailey's stroke happened, Justin texted everyone he knew, asking them to pray for his wife.
The married couple of three years attends Churchome, which is pastored by Judah and Chelsea Smith and whose board of directors include Bishop T.D. Jakes and NFL quarterback Russell Wilson.
Justin occasionally appears alongside Maverick City's Chandler Moore for worship sets at various locations, including Churchome.
Last July, Judah Smith took the stage at one of Bieber's concerts, telling the crowd that Jesus had saved and transformed Justin's life.
RELATED: Justin Bieber Praises God at The Freedom Experience — Lauren Daigle, Conor McGregor Attend
Hailey said that faith is "the most important part" in their marriage during an interview with actor Yvonne Orji last year. "[Justin and I] wouldn't even be together," without it, she said.