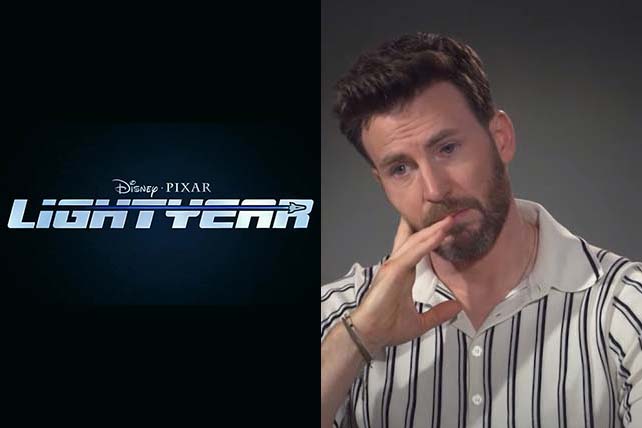 The Disney-Pixar "Toy Story" prequel, "Lightyear," featuring the voice of "Captain America" star Chris Evans, hits movie theaters this weekend. The film received backlash from Christians after Disney announced it will feature a same-sex kiss.
'Lightyear': Same-Sex Kiss Is a First
Earlier this March, a report from Variety revealed that Disney re-added a scene it had cut from the film that includes one of the movie's significant female characters sharing a same-sex kiss with another female character to whom she is married.
The announcement came after some Disney employees called on the company to do something regarding Florida's House Bill 1557, a bill that has since been signed by Governor Ron DeSantis. The bill, which will become law on July 1, 2022, bans teachers from discussing sexual orientation or gender identification with children in grades 3 and under.
RELATED: Disney's 'Toy Story' Prequel Will Now Feature Same-Sex Kiss After Pushback Over Fla.'s 'Don't Say Gay' Bill
The bill made national news for being called the "Don't Say Gay" bill by its opponents, but political commenter Bill Maher gave the bill his support, explaining that children that young shouldn't be thinking about sex.
Evans takes the voicing duties of "Toy Story"'s iconic Buzz Lightyear. This is the first time Buzz is being voiced by someone other than actor Tim Allen, and it is also the first time one of Disney-Pixar's blockbuster animated films features a same-sex kiss.
During interviews for the film, Evans has been asked about the backlash the same-sex kiss has produced. In one particular interview, Evans called those who oppose the kiss, "idiots."
"Every time there's been social advancement as we wake up, the American story—the human story—is one of constant social awakening and growth and that's what makes us good," Evans said. "There's always going to be people who are afraid and unaware and trying to hold on to what was before, but those people die off like dinosaurs. I think the goal is to pay them no mind, march forward, and embrace the growth that makes us human."
Evans expressed to Variety it makes him happy that Disney decided to put the same-sex kiss back into the movie.
"I mean, it's great. As great as it is—and you know, I've been asked the question a few times—it's nice, and it's wonderful, it makes me happy," Evans said. "It's tough to not be a little frustrated that it even has to be a topic of discussion. That it is this kind of 'news.' The goal is that we can get to a point where it is the norm, and that this doesn't have to be some uncharted waters, that eventually this is just the way it is. That representation across the board is how we make films. Look, it's an honor to be a part of something that is taking those steps, but the goal is to look back on this time and just be shocked that it took us this long to get there."
RELATED: Are Bob the Tomato and Larry the Cucumber Gay? Phil Vischer, Semler Weigh In