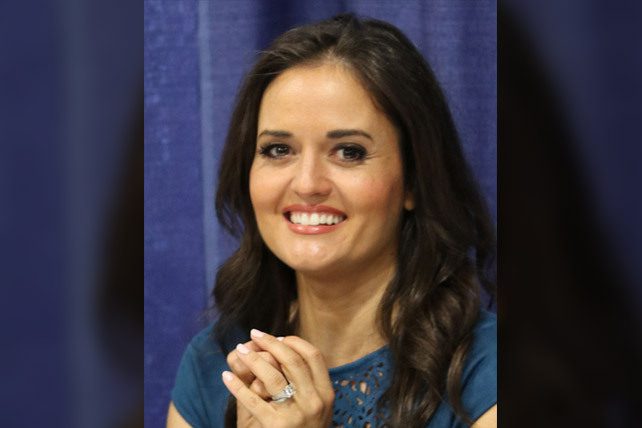 Danica McKellar, former star of "The Wonder Years," shared in June that the Holy Spirit strengthened her as she was dealing with the unexpected loss of a family member. In May, McKellar revealed that she had a new relationship with Jesus.
"I have had moments of joy [amidst] this tragedy, absolutely because of connection to God," said McKellar in a June 13 Instagram post. "I used to be uncomfortable with the term Holy Spirit, and used to think of it as Universal Love. At the end of the day, those are all just words with biases we've created in our heads based on religion. But I can tell you, the Holy Spirit has been in me and with me through this difficult time and I'm just so grateful."
RELATED: Co-Founder of Satanic Church in South Africa Leaves Satanism After Encountering Jesus
Danica McKellar: We Are Not Alone
Danica McKellar is an author, mathematician and actress. In addition to appearing alongside Fred Savage in "The Wonder Years," she has appeared in "The West Wing," "How I Met Your Mother" and "The Big Bang Theory." She has also starred in numerous Hallmark films, but recently decided to join her friend, Candace Cameron Bure, in moving from Hallmark to GAC Media.
McKellar began her June post by encouraging her followers to persevere in hope, no matter what their lives have been like lately. "Whatever your June has looked like so far," she said, "this is your reminder that patterns of our lives and thoughts are not permanent. Feel that optimism, that buoyancy that is available to us anytime we seek it. How? Close your eyes, take a deep breath, and as you breathe in, feel God's love and energy. Breathe it in and feel wrapped in it. And know that this universal love is available to everyone at all times if we seek it out, no matter what our history is with organized religion."
"I'll be honest," McKellar continued, "it's been super rough time over here with an sudden [sic] and unexpected death in the family… but we are hanging in there. Life hits us all with challenges of all sorts at various times. Just remember that we are not alone. 🙏 Love and comfort are just one breath away."
On April 24, McKellar posted an Instagram live video where she shared that she was on a brand-new spiritual journey of being a Christian. Bure had given McKellar a Bible and invited her to church. McKellar said she had been going and "finding a lot of amazing love and peace and purpose, and it's blowing my mind."
"The Wonder Years" actress said that she was learning that Christianity was not about being self-righteous, fighting, or following a lot of rules. Rather, it is about a relationship with God and this relationship, said McKellar, has made her feel "so free and joyful."
View this post on Instagram