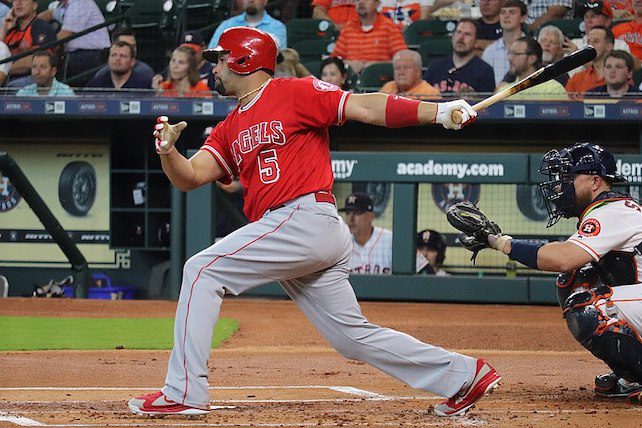 Major League Baseball (MLB) player Albert Pujols made history Friday, Sept. 23, when he hit his 700th home run on behalf of the St. Louis Cardinals during a game against the Los Angeles Dodgers. Pujols, who is not shy about sharing his Christian faith, expressed gratitude to God for his achievement.
"What a special night," said Pujols. "To have my family in town and to do it at Dodger Stadium. I said it earlier, my joy, pretty much, of this game came back last year [while playing for the Dodgers] and being in the postseason. It's pretty special with the Dodgers fans here, and I get both sides of this. [The Dodgers] get to enjoy this and I get to do it with a Cardinals uniform, which makes it even more special. I'm just thanking God."
Mr. 700, #AlbertPujols! pic.twitter.com/ccQ4DQcXV0

— St. Louis Cardinals (@Cardinals) September 24, 2022
RELATED: Faith in Jesus Carries Little Leaguer Who Hit World Series Grand Slam—And Is Legally Blind in One Eye
Albert Pujols: Baseball Is Not My 'Chief Ambition'
Albert Pujols, 42, is back with the team who drafted him and playing in what he has said is the final season of his career. He joins Babe Ruth, Barry Bonds, and Hank Aaron as the only players in the history of the MLB to hit 700 home runs. Pujols and Aaron are also the only players to achieve 3,000 hits during their careers. 
The St. Louis Cardinals drafted Albert Pujols in 2001, and he played for the Cardinals through 2011, winning two World Series with the team during that time. Pujols played for the Los Angeles Angels from 2012 to 2021 and for the Dodgers in 2021. When he got the opportunity to return to the Cardinals in 2022, Pujols did not hesitate.  
Former teammate Skip Schumaker expressed his amazement at the hitter's 2022 home run streak in an appearance on the Sports Spectrum Podcast prior to Pujols' record-setting No. 700. Schumaker, now a bench coach for the Cardinals, said, "It doesn't make any sense to me of how he's doing this. I am the same age as him. I feel terrible. And he's hitting home runs in the major leagues against young kids that nowadays are throwing every pitch 95 to 100 [mph]. And he's catching up to it like it's no big deal. And he's the best hitter in the major leagues against left-handed pitching." The Cardinals ended up beating the Dodgers Friday 11-0. 
Yet Pujols says his remarkable achievements pale in importance to his Christian faith. "Believe it or not, baseball is not the chief ambition of my life," he writes on the website for the Pujols Family Foundation. "Becoming a great baseball player is important to me, but it is not my primary focus. Because I know the Hall of Fame is not my ultimate final destination."