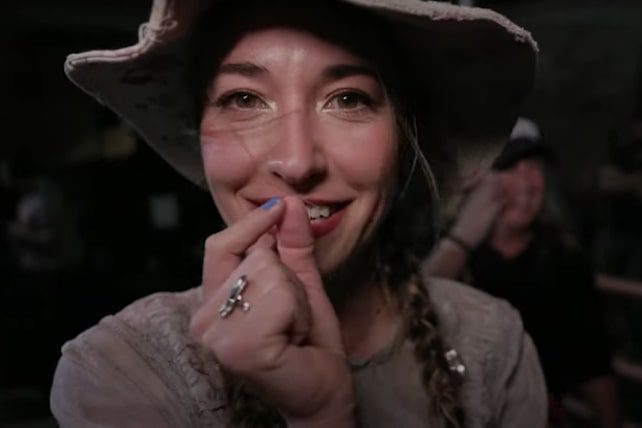 Ahead of her upcoming new album, award-winning Christian singer-songwriter Lauren Daigle dropped the first single from it on March 8. In the piano ballad "Thank God I Do," the Grammy and Dove Award-winner thanks God "for the beauty of knowing him" and "for the beauty of who he puts in your life to carry you through certain seasons."
Daigle, 31, shared on social media that her upcoming self-titled album will release in two parts. Ten songs will drop on May 12, and the rest will come later in 2023.
Daigle's 2018 album "Look Up Child" debuted at No. 3 on the Billboard 200 albums chart. Two of her three albums and nine of her singles (including "You Say") have been certified platinum or platinum-plus.
Lauren Daigle: 'Thank God I Do' Meaning Came From the Pandemic
About the single "Thank God I Do," Lauren Daigle explains that it emerged out of COVID-19 lockdowns and uncertainties. Amid those experiences, the singer says she realized, "God puts very specific people in your life for a very specific reason. And I needed the people in my life at that time around me to keep my head above the water."
With everyone stuck on Zoom during the pandemic, Daigle started several girls groups to stay in touch with friends. Because nobody was out touring or interacting in person, the online groups "allowed me an opportunity to…see my friends that I hadn't been able to keep up with relationally in a while," she says. That led to the song "Thank God I Do," in which Daigle praises the Lord for the joy of being in relationship with him and for his provision of the right people at the right times.
In the Thank God I Do chorus, Daigle sings:
I don't know who I'd be
If I didn't know you
I'd probably fall off the edge.
I don't know where I'd go
If you ever let go
So keep me held in your hands.
I don't know who I'd be
If I didn't know you.
Thank God I do.

Other lyrics include:
You're my safe place, my hideaway.
You're my anchor, my saving grace.
You're my constant, my steadiness.
You're my shelter, my oxygen.
I don't know who I'd be
If I didn't know you.
Thank God I do.
On March 8, the day the single dropped, K-LOVE radio played "Thank God I Do" at the top of every hour.
Lauren Daigle Recently Signed With Atlantic Records
In January, Daigle signed with Atlantic Records in partnership with Centricity Music. The Louisiana native, who was eliminated twice from the singing competition "American Idol," says she's "exhilarated" to be among artists "I've been so deeply inspired by."