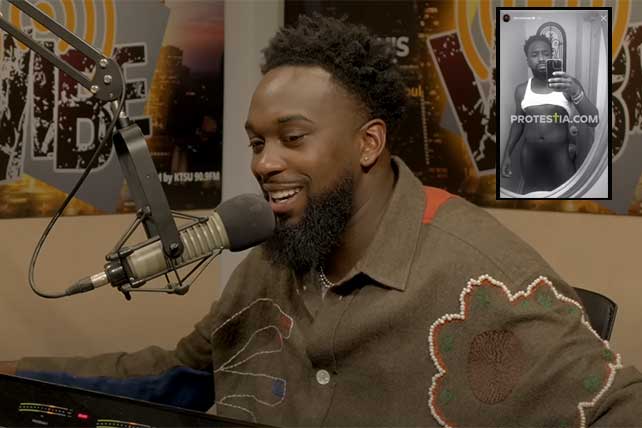 Earlier this month, Grammy Award-winning Christian singer Dante Bowe joined "The Afternoon Hustle with Amir Diamond" to discuss why the widely popular contemporary worship music collective, Maverick City Music, "paused" its relationship with him last September.
Maverick City Music was founded by Tony Brown and Jonathan Jay, who paired Bowe with singers like Brandon Lake, Chandler Moore, and Naomi Raine.
"Due to behavior that is inconsistent with our core values and beliefs," Maverick City Music said of the split, "we have decided to put a pause on our professional relationship with Dante Bowe. Decisions like these are not easy because of the level of nuance, both professionally and personally, but we felt it necessary to address."
The vagueness of Maverick City Music's statement led fans to speculate as to why Bowe was removed from the group.
RELATED: Maverick City Music 'Pauses' Their Relationship With Grammy Award-Winning Singer Dante Bowe Due to His Behavior
Some fans believed that Bowe's departure was owing at least in part to a video he posted on Instagram, which showed him and some friends singing along to rapper/singer Bad Bunny's "Después de la Playa" on a party bus.
Maverick City Music said in its statement that the group had no desire to slander Bowe, whom they called a "brother in Christ," expressing their "full commitment and unwavering support as he continues to navigate his path forward." Maverick City Music said that everyone is in need of "God's grace, and our hope is that we all pray and give him the same opportunity to grow in Christ as we give ourselves."
It wasn't until a couple of weeks ago that Bowe publicly addressed why Maverick City Music parted ways with him.
While asking what caused the split, Diamond said that when he heard the news, he thought, "Well, what did [Bowe] do?" Diamond specifically asked if Bowe had posted sexual videos of himself or if Bowe had "beat on somebody."
RELATED: Fans Slam Dante Bowe for 'Pushing Boundaries' With Provocative Music Video Featuring Women in Bikinis Twerking
Bowe admitted, "I accidentally posted a photo of myself that was like, inappropriate, but it wasn't like a sexual photo."
However, Bowe said that the photo wasn't the real reason Maverick City Music removed him. Instead, Bowe claimed that Maverick City Music parted ways with him because he had started doing solo work apart from the group.