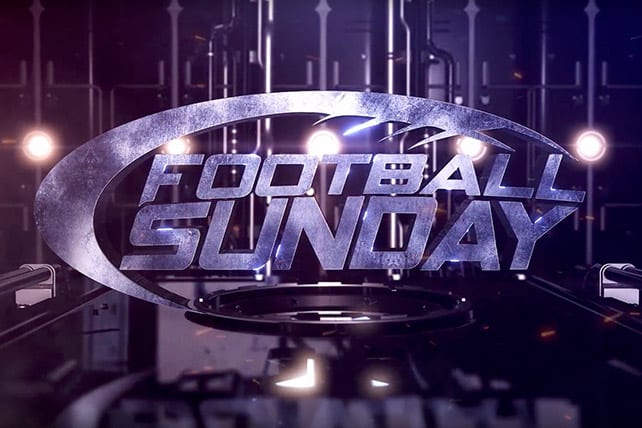 For many Americans—whether football fans or not—Super Bowl Sunday has become a national holiday of sorts. Throughout the country, people gather to eat, cheer, critique high-priced ads, and sing along to a big-name halftime show at the Super Bowl.
Not only is the crowning of the NFL champion the year's most-watched TV event, it's also a great outreach opportunity for faith communities. Some churches host viewing parties while others collect soup or other donations for people in need. Other Christian groups use the game to raise awareness about sex trafficking and pornography.
Now a campaign devoted to game-day outreach is encouraging churches to impact not just their local communities on Super Sunday but to help transform the world.
Football Sunday's Goal: Encounters With Jesus With the Super Bowl
Five years ago, Football Sunday kicked off as an effort to introduce people to Jesus on a day traditionally dominated by sports. The game plan involves various media resources, including a 30-minute video that can replace the day's sermon or be shown during halftime.
Footage includes testimonies by Christians currently on the rosters of NFL teams—including the two teams squaring off on the gridiron that day. Viewers discover how the pro athletes are using their platforms to glorify God and how their personal relationship with Jesus gives them strength.
So far, about 5 million people have seen the Football Sunday evangelism materials, resulting in an estimated 20,000 first-time faith commitments. The resources from Sports Spectrum are designed to spark conversations, leading to ripple effects throughout congregations and communities.
New Partnership Adds to the Impact
This year, to expand the program's reach, more than half of the purchase price of Football Sunday resources will go to the ministry of Compassion International. Steve Stenstrom, president of Pro Athletes Outreach, calls this a strategic shift to help churches connect to other locales and then to transform communities around the world. "There's nothing more powerful on planet Earth than the mobilized body of Christ," says Stenstrom, a former NFL quarterback.
By partnering with Compassion, Football Sunday believes its life-giving evangelism resources will change the physical lives of millions of impoverished children throughout the world. "These children deserve our immediate attention," Stenstrom says, "and our team is hopeful that churches around the country will join together to do more than we could do alone."
Resources that come with the $199 Football Sunday package include a 30-minute ad-free video, marketing tools, an Outreach Playbook, faith testimonies from NFL players, bumpers, playlists, promotional files, a teaser video, and 50 copies of Football Sunday Magazine.
Inviting People Comes Naturally on Super Bowl Game Day
The fellowship-oriented nature of Super Bowl Sunday—February 2 this year, in Miami—facilitates Christian outreach, say many church leaders. Gary Molander, creative director for Football Sunday and a former pastor, says the resources are designed for people to "become inviters," something that feels more natural on game day. After all, he says, the Super Bowl matchup and festivities are already on people's minds, in their conversations, and on their calendars.
February is also ideal for creating momentum in churches, say Football Sunday representatives. End-of-winter doldrums often have set in, leaving churchgoers and non-churchgoers alike eager for meaningful personal connections. Taking advantage of a national cultural event such as the Super Bowl to form relationships—including relationships with God—is a win-win situation.
"February is normally a lower-attended month in many churches because it's between Christmas and Easter," as the program's website points out. "But Football Sunday offers a chance for February to become a month filled with momentum, not a digression."
Churches can build on that momentum by opening their doors and encouraging community on Super Bowl Sunday and beyond. "The church is one of the few places in our country where people in a community still gather together each week," says Scott McConnell, executive director of Lifeway Research. "But the Super Bowl has become an event that also brings groups together." That means churches must decide whether to "compete with the game, incorporate it somehow, or ignore it," he says.