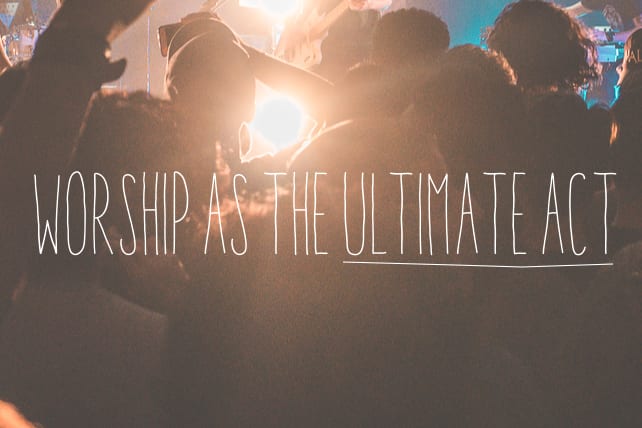 What is worship? Worship is one of those fascinating topics that can both unite and divide the church. I've heard it said that "worship matters most"—seemingly a bit of a strong statement, but the question is: Is it true?
What Is Worship, Really?
What Is Worship? We Worship Because We Were Created for Such
John Piper, in his well-known book Let the Nations Be Glad, wrote this about worship:
Missions is not the ultimate goal of the church. Worship is. Missions exist because worship does not. Worship is ultimate, not missions, because God is ultimate, not man. When this age is over and the countless millions of the redeemed fall on their faces before the throne of God, missions will be no more. It is a temporary necessity. But worship abides forever.
Piper would suggest that worship is the ultimate act of the human experience, that all of humanity was designed for worship. Obviously, the entrance of sin into the world today has somewhat clouded that picture.
Yet, the Fall did not eliminate the need or desire for worship. It only warped it. The reality is that instead of worshipping God, we began to worship ourselves and other things.
Regardless of where you go in the world—even in places where there are no believers—you will find worshipers. Worship is something that all people do all the time, everywhere, at all places.
Sometimes the objects of worship are material, in the forms of idols. Other times the objects of worship are ideas and ideals. But worship is universal.
Even in a fallen world, fallen people seek to give adoration, affection and attention to something.
Missions exist because worship does not. —John Piper
The mission comes in when we as redeemed, reconciled and restored people live lives and have conversations that point people back to their Creator.
We were created for worship, and all people need to worship—the key is the direction of our worship.
Worship Is a Transformative Experience
In a sense, the gospel is an effort to point people from the worship of self toward the worship of God. Jesus, after all, talks about the difference between false worship and true worship.