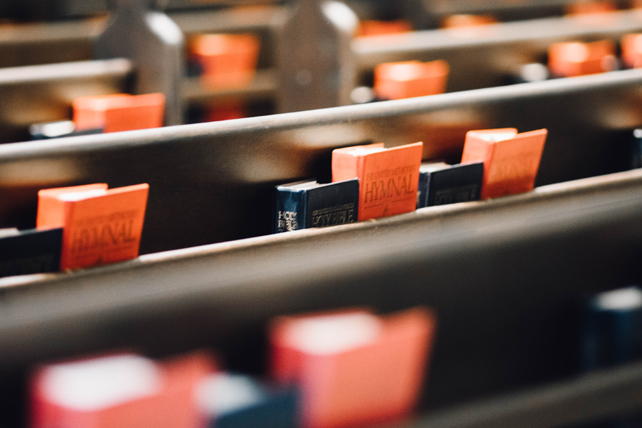 I recently listed 10 areas in our church where we are not satisfied. Nothing is necessarily broken, but there is room for evaluation and improvement.
The law of diminishing astonishment is partially to blame for a few items on the list, like decreasing attendance patterns from regular attendees and lack of enthusiasm within the upper grades of some family ministry departments.
This law reflects the reality of how extraordinary today begins to feel ordinary over time. For example:
People who attend our church for the first time can't believe the musical talent. They are surprised by our excellence. And they are moved by their experience.
New guests love how we orchestrate the parking lot with volunteers and egress.
First-time families can't believe how we prioritize their children's experience—even texting parents during the service with an update if needed.
I could go on, but you get the point. In your church, a similar phenomenon is happening, too. People are walking in for the first time, and their initial experience is extraordinary. The problem is human nature. Because the experiences you are creating week in and week out are equally extraordinary. In many cases, the experience is improving over time as you evaluate and improve. But the rate of new can't keep up with the human condition.
That's the law: What's extraordinary today will feel ordinary over time. The employees at Disney suffer from this law. People who live at the beach suffer from this reality. And so do the people attending our churches. It causes them to attend less frequently. It causes them to engage less prolifically. It causes us to want to quit.
Our initial solution is to create more new, different and improving experiences. We've all tried that, and we've all failed to one-up ourselves over and over again. It's impossible. There's simply no way to move faster than the human condition. So what can we do?
How can we fight the law of diminishing astonishment?
1. Fresh eyes are still astonished.
Do you remember the first time you took your kids to an amusement park? Or the first time you took a friend to your favorite beach or vacation spot. Seeing what's old to us through their eyes makes it fresh again. The same is true in our churches. When we invite unchurched friends to experience our church, we see it anew through their eyes. This can help fight the law of diminishing astonishment
2. Offer experiences LTO.
Limited time only offers work. Restaurants do this all the time. Summer-only milkshake flavors. Winter-only sandwiches. Menu items that come and go. All of this is a strategy to keep things fresh. In our churches, we can do the same. In our model, we offer short-term small groups on a LTO basis. We are preparing now to launch a marriage enrichment experience. It will fill up within a week of open registration. The demand will be greater that our supply, and when it ends, we'll shelf it for a year or more. Why? Limited Time Only works.
3. Leverage scarcity.
A scarcity mentality as a leader is destructive. A scarcity of events and experiences can drive interest and attention. In our Middle School ministry (Transit), we leverage scarcity to overwhelm the law of demising astonishment. Boot Camp is a weekend retreat only for 6th-grade students. Frequency is a fall retreat only for 7th and 8th-grade students. Mission trips are reserved only for students entering 8th grade. Sure, there are some things we offer to all three grades, but not everything. And the lack of availability creates a demand. Scarcity scares away the law of diminishing astonishment.
4. Never stop telling stories of life change.
Stories of life change never get old, and therefore they always remain extraordinary. Every time we are able to share a story of change, it rejuvenates our audience to engage again.
We're still experimenting. The law of diminishing astonishment is strong. It's a force built into the human condition, but we don't necessarily have to give in and accept it as our law.
This article originally appeared here.