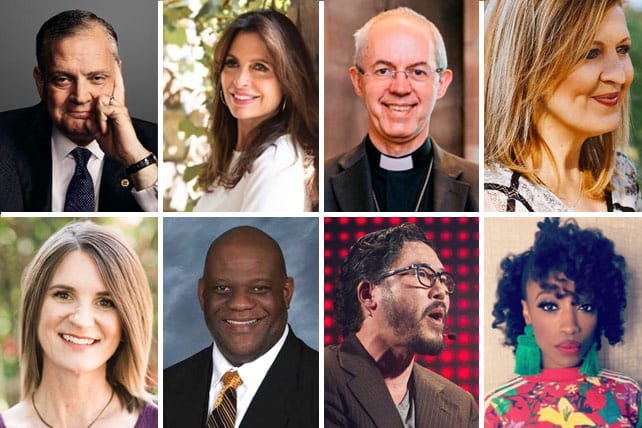 Check out our latest Top 100 Christian leaders to follow on Twitter list.
There's a rich 280-character conversation that happens on Twitter between church leaders every day—from bold and provocative quotes and pithy one-liners, to helpful links, how-tos and news. However, due to the overwhelming—and ongoing—sharing of information, your Twitter time can easily become wasted instead of well spent.
That's why we're sharing our list of the Top 100 Christian leaders to follow on Twitter—to save you time and make sure you don't miss a tweet.
This Top 100 Christian leaders to follow on Twitter list was put together by our editorial team using a combination of metrics including Hubspot.com, our own personal algorithm and a little editorial energy. In general, the rating system we used took into account the number of followers, the power of followers and the number of updates—with a little common sense added in for good measure.
Top 100 Christian Leaders to Follow on Twitter List
Of course, in our top 100 list you may not agree with people's theology, philosophy, or practices. We understand that, but we feel strongly that these people can help you with leadership and worldview–even if they force you to grapple with differing opinions.
We may have missed some important leaders, and we encourage you to share your favorites, alongside these, in the comments section below. Please include their Twitter handle so we can follow them also.
Our Featured Christian Leaders to Follow on Twitter
We took the liberty of highlighting our featured Christian leaders to follow on Twitter for a number of reasons other than the number of followers these people have. Click on their linked names to learn more. We wanted to represent a variety of streams of the church with diversity. We also were trying to cover the most pressing issues the church is facing by the people talking about them most:
Racial Reconciliation

Arts in the Church
Public Policy/Politics
Christian News
Women in Leadership
Church and Homosexuality
Mental Health
Theological Fidelity