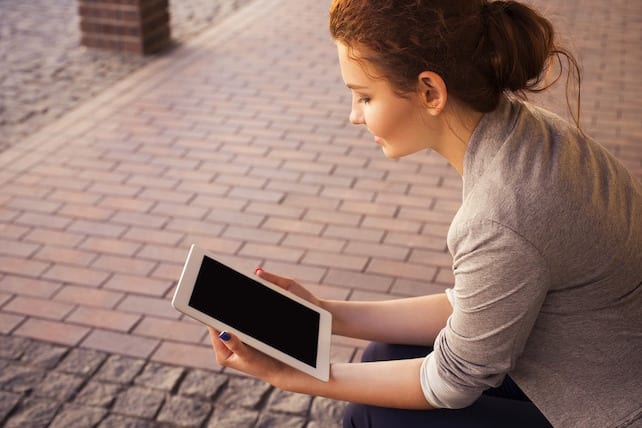 Some of you got some new technology toys for Christmas this year, or maybe you gave some to your children. Regardless of which it might have been, no one has to tell you that with technology comes great responsibility. These devices, whether they are smartphones, tablets, smartwatches, or computers, can be used for the advancement of God's kingdom, or simple joy to a child playing a game.
Here are few articles that we gathered to help you get a jump start using your new devices, and if you are a parent or grandparent, there are some "must reads" in this list for your children.
For Parents:
Jenny Rapson, the editor of ForEveryMom.com explains how these six super-popular apps can be very risky and dangerous for your children to use. You may or may not have heard of apps like BeeTalk, Whisper, or Flinch, but they could spell big trouble for your kids. (Read here)
Lead Pastor (and parent of a teenage daughter) Brandon Cox provides what he describes as a bit of a SWOT analysis on the current cultural conundrum of our technology-crazed world. (Read here)
Student Minister Michael Guyer gives a concise guide for parents of children in our digital age. The thesis of his article states, "We must help our teenagers to see and use technology as their servant rather than their master." (Read here)
Jenny Rapson provides insight why Facebook's Messenger Kids App might be too much of a security risk for your children. In her post, she writes, "One parent reviewer on Common Sense Media says, 'As a teacher and parent, read the TOS [terms of service]. The collection of data is definitely problematic and I would not recommend using this at all. Way too much data to collect…'" (Read here)
It's a disturbing reality that not even content for children has not escaped the malicious grasp of those who want to ruin digital content for everyone. (Read here)
For Church Leaders:
Pastor Brandon Kelley gives 20 great tools and apps that every pastor can use for sermon preparation, team management, productivity, social media, and personal growth. (Read here)
Jonathan Smith is the director of Technology at Faith Ministries. He gives great insight into how the church "can take their knowledge of social media and use it to help parents help their kids become more like Christ." (Read here)
Pastor Brandon Hilgemann provides some practical tips for using your iPad while preaching. These are great helpful and simple practices every preacher using an iPad during their sermon should consider. (Read here)
Dr. Ronnie Floyd writes how he turned the Notes app into an intercessory prayer list. It's very simple to use and it can sync with your phone as well, providing the information you need wherever you are, no matter the device you are on. Dr. Floyd says, "In the past, a challenge of using a prayer list has been keeping it current and relevant. With the Notes app, I can easily keep my list current. I can add to my list upon hearing a need, wherever I happen to be at the time. A current, relevant prayer list increases the usability of such a list." (Read here)
Technology can be used for the glory of God but remember just like many other things, if not used properly it can be extremely dangerous. Safeguards, especially accountability with your spouse, and brothers and sisters in Christ is a must if you decide to use any form of technology. Peter tells us to "Be sober-minded; be watchful. Your adversary the devil prowls around like a roaring lion, seeking someone to devour." The internet is one of the most dangerous places the devil prowls, disguising himself as an angel of light, be on guard at all times.
Let's redeem technology well and be part of advancing the Kingdom of God.