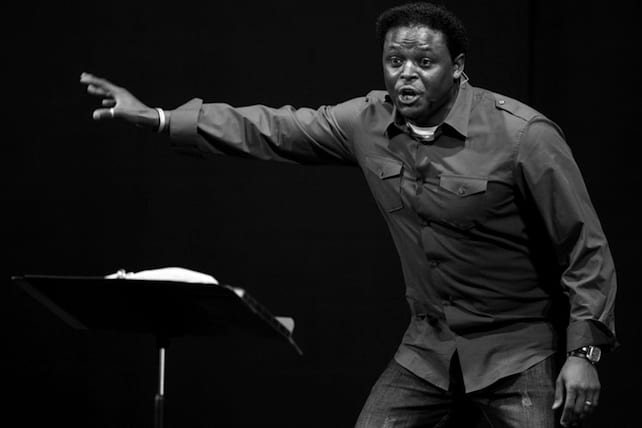 Derwin L. Gray is the founding and Lead Pastor of Transformation Church, a multi-ethnic, multi-generational, mission-shaped community with two campuses in South Carolina. After graduating from Brigham Young University, Derwin played professional football in the NFL for five years, after which time he went to seminary to become a pastor. He's recognized by many as The Evangelism Linebacker and is a highly sought-after communicator. Derwin is the author of The High-Definition Leader: Building Multiethnic Churches in a Multiethnic World. Derwin and his family live in South Carolina.
Key Questions:
What leadership lessons did you glean from your time in the NFL?
Why is Sunday morning still the most segregated time of the week?
How can a pastor lead his or her congregation toward a multiethnic culture?
What is the problem with color-blindness?
Key Quotes:
"Our gifting should always be running behind our character trying to catch up, but may our character always be ahead of our gifting."
"A gifted person with no character is a tyrant."
"I have a burden and a longing for the church not to be just filled with entrepreneurs that can pull off a weekend service, but really godly people flowing from the very heart of God, walking in the power of the Spirit, reproducing the life of Christ, that we're actually a healthy, loving, fruit-bearing people because of God's grace."
"Very rarely do I talk to pastors and they want to talk about soul care or being healthy—it's 'how do you grow a church?'"
"When your greatest desire is to be creative, but not holy, that's a problem."
"The New Testament knows nothing of a homogeneous church. It knows nothing of it!"
"The whole issue in the New Testament was how do Gentiles get included into the Jewish family of God? Was it by works of the Torah—circumcision, festivals—or was it by grace in the Lord Jesus Christ?"
"Our understanding of the gospel is on life support; it's anemic."
"We run too fast to the practical when our wills need to be changed."
"You'll have churches that are ethnically diverse, and their staff is 99 percent white. I call that a plantation."
"Cross-cultural competency means you take the time to learn someone else's story."
"To be color-blind is a theological issue to say 'God, you made different and different cultures, and I'm blind to them.'"
"I don't want you to blind to my color and my culture. I want you to embrace it, to celebrate it, in light of Jesus's redemption, and I'll do the same for you."
"Most of the time, when people say 'I'm color blind', they are the same people who've never had their color be a disadvantage for them."
"Here's the crux of the gospel: God made a covenant with Abraham, and Jesus is the one who ratifies the covenant with him. And the covenant he made with Abraham is all ethnos would be blessed."
"How do you know you actually love someone if you're not in community with them?"
"We as the church are to be a foretaste to eternity. We as the church are to be a tutor to the world to say 'This is what love looks like across ethnic, social-economic, and gender barriers' as we go about our sacred vocations of bringing glory to Jesus."
Mentioned in the Show:
Acts 6 and 13
Giveaway Instructions:
In celebration of our 100th podcast episode, we are giving away 2 prizes:
1 Year subscription to Sermon Central Pro
1 Year subscription to Social Reach Daily
To enter the giveaway, please subscribe to the ChurchLeader's podcast on iTunes and leave us a review before May 31, 2017. We will choose our winners on May 31st.