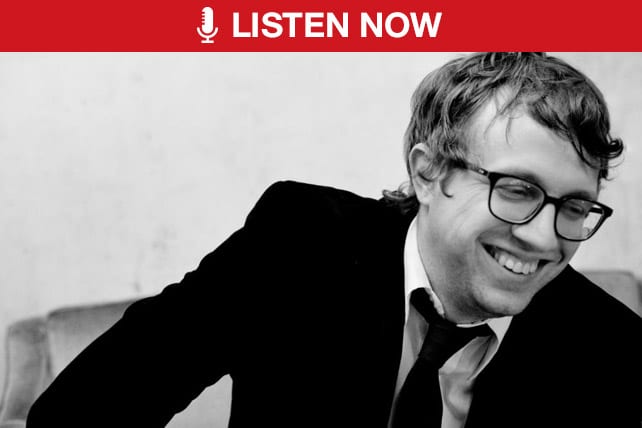 A. J. Swoboda teaches biblical studies, theology, and church history at George Fox Evangelical Seminary and Fuller Seminary, among others. He pastors Theophilus church in Portland, Oregon, and is the author of "A Glorious Dark "and coauthor of "Introducing Evangelical Ecotheology".
Key Questions for A. J. Swoboda
– Why are we so obsessed with being busy?
– How do you discern between needs that we should respond to and those we don't?
– How do you present the alone time you need to your church board?
[SUBSCRIBE] For more ChurchLeaders podcasts click here!
Key Quotes from A. J. Swoboda:
"We are addicted to opportunity. We're addicted to invitations. We're addicted to doing too much…It's a kind of idolatry."
"One of the long standing critiques of Christianity is that Christianity gets people to think about Heaven so they stop thinking about Earth."
"Secularism is one of the most unhealthy mindsets in the world because we try to pack too much into this life."
"When you treat this life as if it is the totality of your experience, you're going to jam pack in everything you can."
"We don't believe this is our only existence and that frees us from this idolatry and addiction of doing too much."
"Jesus and his disciples didn't say 'yes' to everything…they didn't live the mantra "find a need and fill it."
"Not every need represents God's will for my life. The right needs, need to be filled, but not all needs."
"In order to discern what I'm called to do and what I'm not called to do is I need 20 minutes of unencumbered silence in the mystery and presence of the Holy Spirit."
"I encourage any pastor to first do the hard work of sitting down with the Bible and time in prayer before making any substantive changes….asking God what do I need to change in my life."
"I preached for three weeks on the Sabbath and I can't remember when we've had more people leave our church."
"(Sabbath) is the one commandment in the Bible that we literally celebrate and compensate breaking."
"The Sabbath is a simple gift from God that God doesn't treat us like slaves and that one day a week he wants us to stop be with him, be with our friends and our family and be back in the garden of Eden with him."
Links Mentioned by A. J. Swoboda in the Show: