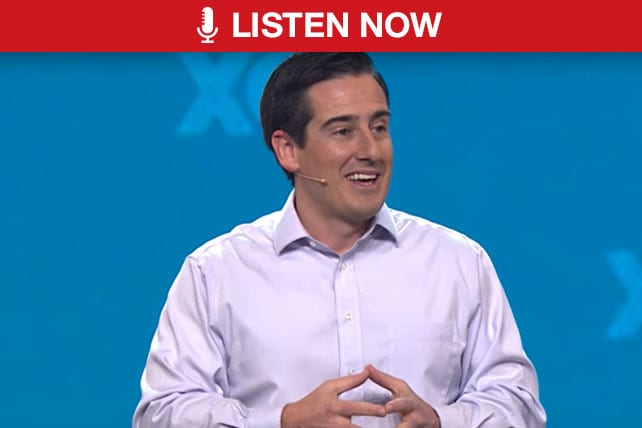 Dave Willis and his wife, Ashley, host The Naked Marriage podcast, cohost the MarriageToday show on the Daystar network, and travel across the country speaking on marriage, family, and culture. Dave's latest book, coming out November 2019, is Raising Boys Who Respect Girls: Upending Locker Room Mentality, Blind Spots, and Unintended Sexism. Dave and Ashley's mission is to create resources focused on building Christ-centered marriages and families. They have four young sons and live near Dallas, Texas.
Key Questions for Dave Willis
-Why is there so much disrespect toward women in our society?
-Why is our modern emphasis on gender equality failing to increase respect toward women? 
-What advice would you give ministry leaders when other leaders are being disrespectful toward women?
-What are proactive steps pastors can take to promote the respect of women and true biblical masculinity and femininity?
Key Quotes from Dave Willis
"I realized, you know, this isn't just a message for my sons. I think this is a message that needs to be told broader. It needs to be told in a broader way in society, and it needs to be a message that we can champion from the church because for whatever reason, it seems that church has been largely silent on these issues." 
"I believe firmly that Jesus, more than anybody else in all of human history, did more to respect women and advance the dignity of women in His culture, which at the time was truly a really sexist culture."
"We've only got one perfect example of how a man should respect women and it's in the only perfect man who's ever lived, Jesus Himself."
"I believe one of the big factors is that there has become…this sort of socially acceptable mindset that you can compartmentalize certain aspects of your life and your integrity."
"The widespread and socially acceptable use of pornography, I firmly believe, is one of the biggest factors that's ultimately leading to the disrespect of women."
"Until we get honest about [porn], none of these other things are going to make sense."
"Another big myth that our culture is pushing is that for genders to be seen as equal, that means that we have to look at genders as if they're exactly the same." 
"Because toxic masculinity has harmed so much in society, all masculinity has kind of been lumped in that."