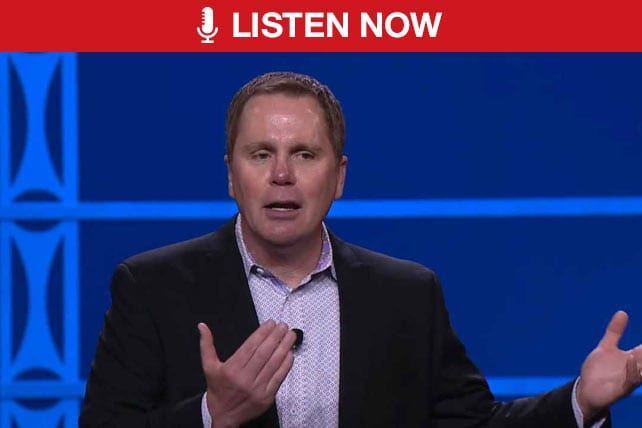 Brady Boyd is the pastor of New Life Church, where he has served for over a decade. Based in Colorado Springs, Colorado, New Life will be launching its seventh campus in 2020. Brady has led the church in making a significant community impact that is meeting brokenness with the love and beauty of Jesus. He has also written several best-selling books, including his latest, Remarkable: Living a Faith Worth Talking About. Brady is married to Pam and is father to Abram and Callie.
Key Questions for Brady Boyd About the Modern Church
-If the early church was remarkable, why is the modern church so often seen as unremarkable and irrelevant?
-What are some common pitfalls that the modern church falls into? 
-What are some practical ways modern church leaders can avoid the three temptations so many churches fall into?
-How can the modern church enter into events going on in the city while being more prophetic than political?
Key Quotes from Brady Boyd
"I think the early church had a sense of mission and a sense of purpose about their lives that we may be missing today, especially in our North American context…somewhere along the way, some storms have come into the church, and we have ended up with mission drift."
"We're doing things with the right intentions, but I think we've lost our sense of clarity about what we're really supposed to be up to, and the Church has chosen some cheap substitutes to the original Great Commission in my opinion."
"We've lost the culture war America." 
"How then should the church respond when it realizes we're no longer the center of power in our country?…We usually have made three choices."
"I have never met someone who came to a believing faith in Christ because someone got mad at them and won an argument." 
"There were a lot of broken places in our country that needed repair, even in the 50s and the 60s. Our country was far from perfect in what some would call the 'glory days.'"
"The most radical thing about Christianity in the first century was how inclusive it was."
"The modern church, we've become distracted by partisan politics, we've been distracted by a culture war, where we're trying to regain a sense of bearing and footing that we may or may not need to regain, and so we've been distracted, and we've lost our sense of innocence. The church was always meant to be a place of innocent grace."