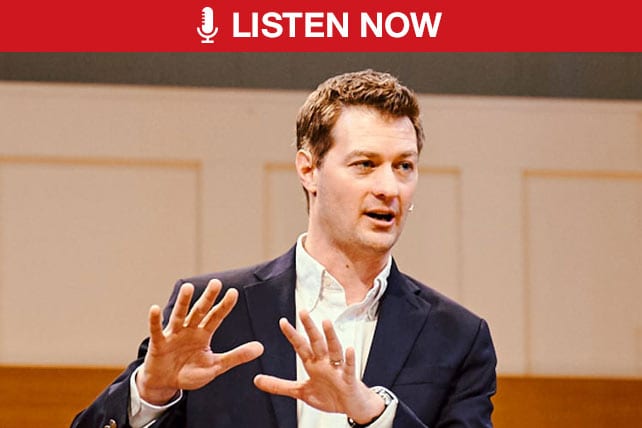 Stephen Witmer is a co-founder of Small Town Summits, an organization serving rural churches and pastors. He is the pastor of Pepperell Christian Fellowship in Pepperell, Massachusetts, and also serves as an adjunct professor at Gordon-Conwell Theological Seminary. Stephen is the author of A Big Gospel in Small Places. He and his wife, Emma, have two sons and one daughter.
Key Questions for Stephen Witmer
-What do you mean by "small places" and why are small places important?
-How are small places significant within the fabric of our culture and society?
-What is practical advice for church leaders doing ministry in small towns?
-How does slowing down relate to serving well as a pastor?
Key Quotes from Stephen Witmer
"In general, when I say 'a small place,' I mean a place that's lacking in influence and generally one that is smaller and more isolated."
"One of the reasons I want to be careful about not just relying on demographic considerations is that there are small communities that do have big cultural influence. You think of a college town perhaps."
"If you're telling someone where you live and you need to tell them where your town is in relation to some other, bigger place, that's probably a small place."
"Small places, the forgotten places, the rural, isolated places, are hugely important, for one thing, because the rest of the country is fed by rural places."
"There are rich cultures in small places."
"I am a huge fan of city ministry…I do think that probably in the last 20 or 30 years, particularly, just from my vantage point, there has been a privileging of city ministry."
"My own personal story is, I came out of seminary intent on being a city pastor, and it was only a very clear call from God that moved me away from that and resulted in me being in small town ministry a decade plus and counting now."
"If you look through church leader publications, I would say there are very few small place pastors who are featured, relatively few small churches that are featured, and so there's a narrative in our Christian subculture of what success looks like. So I've struggled with that."