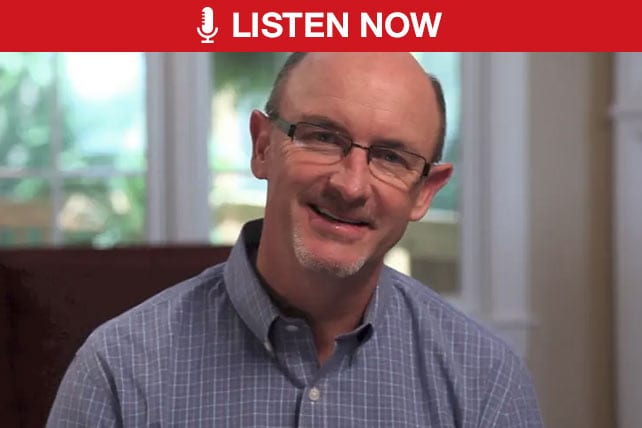 Daniel Henderson is the founder and president of Strategic Renewal. As a senior pastor for over 20 years, he has brought prayer-based revitalization to numerous churches and is now one of the most respected leaders on prayer. Daniel dedicates his time to helping pastors and churches across the country and around the world experience renewal. He has authored numerous books on biblical leadership and prayer, including Old Paths, New Power and Transforming Prayer: How Everything Changes When You Seek God's Face. Daniel is also a husband, father, and grandfather.
Key Questions for Daniel Henderson
-What advice do you have pastors seeking to make prayer a central focus in their personal lives?
-Do you use any prayer tools, like the examen or centering prayer?
-Can you talk about the role the Holy Spirit plays in prayer?
-What are some of the challenges pastors and ministry leaders face when trying to develop a culture of prayer?
Key Quotes from Daniel Henderson
"We know that prayer is one of our primary priorities in ministry, both corporately and privately, but it's hard to lead where you've not gone yourself."
"Our time with God, our devotional life as we call it, can become very burdensome and routine if we haven't really taken time to look at what our spiritual appetite is."
"I really do believe those times of getting away just to be with Jesus, just to really let your soul get some rest and refreshment, is the key to making what approach you take really work in the course of the year."
"In my Bible, I've written a personal theology statement that's just a one-page summary of the attributes of God as relates to the struggles of my life."
"My personal prayer life goals are really rooted in just this issue of knowing God, living my identity in Christ, fulfilling my mission, because really…usually it's really not prayer. It's what prayer accomplishes. Prayer is the means to the end of many things."
"My daily prayer life comes out of my Bible reading."
"What we really teach, and what I've learned, is when Jesus said, 'Pray this way'…it literally means, you must pray this way, and you must always pray this way."
"You don't even know what to pray about until you've worshiped well and surrendered completely."
"The only example of how the early church prayed, not that they prayed but how they prayed, is found in Acts Chapter 4, that great prayer meeting as persecution began to hit them. And what is so interesting about that prayer is they actually follow the model prayer that Jesus gave them."