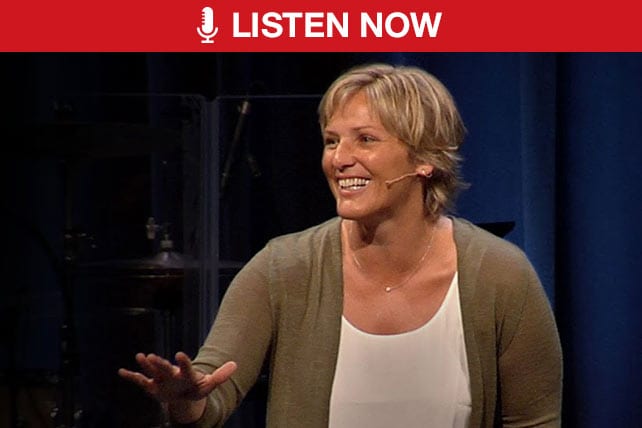 Danielle Strickland is a speaker, trainer and global social justice advocate. She has ministered in some of the grittiest environments around the world, addressing some of the most critical social issues of our day by sharing the boundless love and hope of Jesus. Danielle has written several books, including her latest, Better Together: How Women and Men Can Heal the Divide and Work Together to Transform the Future. Danielle is married to Stephen, and they have three sons. 
Key Questions for Danielle Strickland
-Why is there a heightened awareness today around gender equality?
-Can you explain some of the terms you use in your book, like "equity" and "equality"?
-What does healing look like in a church context?
-What is the church's biggest struggle when it comes to gender inequality?
Key Quotes from Danielle Strickland
"I think there are tipping points in culture when the culture needs to change, and I think this is one of those tipping points."
"Jesus is the great equalizer, he's the great liberator for all peoples, all backgrounds, no matter what, and I think that Jesus has, maybe, never been more relevant to today's hunger."
"We feel like women have equality if they have the right to do something, and then, of course, equity is the use of that right."
"There's a lot to do in this world, and there's a lot of people to reach, and we need everybody."
"The relationship between women and men has been broken…It's been broken for generations. This is this tipping point we're in now where women and the stats and information and the internet has allowed us to see how broken it really is. And it's staggeringly broken."
"A woman's self-confidence in her life, in our current culture, peaks the highest it will ever be at nine years old."
"[Jesus] has come to reconcile everything to himself, and that includes men and women."
"I always say: If you want to model sin to the world, go for hierarchy."
"Whenever fear is the motivator for either what we do or what we don't do, we will either be oppressed or the oppressor."
"Difference is what it means to be human."
"Mutuality is this idea that difference is not a threat. Regardless of what difference is, difference is an opportunity for us to actually need one another."