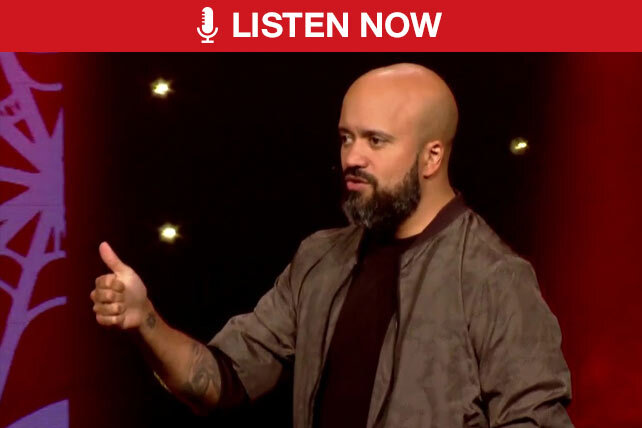 Carlos Whittaker is an author, speaker, worship leader, and self-professed "hope dealer." He speaks at churches and conferences cross the country, hosts a popular podcast, and is a best-selling author. His most recent book is Enter Wild: Exchange a Mild and Mundane Faith for Life with an Uncontainable God. Carlos is married to Heather and they have three children.
Key Questions for Carlos Whittaker
-Why do so many of us settle for a "safe" life with God?
-What does true abundance look like?
-How do we slow down in the middle of all the chaos around us?
-How has learning about God's abundance helped you with your anxiety?
Key Quotes from Carlos Whittaker
"God is committed to our maturing…and yet, maturity never takes place on vacation. Maturity never takes place when things are easy."
"What ends up happening inevitably is the pounding and the crushing of life begins to take its toll on our hearts and our ethos and then what happens is we find ourselves in a place of pain, in a place of trauma, and we're begging God to pull us out of that space."
"I just feel like so many Christians have given up…and I don't think that Jesus Christ died on the cross so we can cope."
"Abundance and 'life to the full' has nothing to do with things."
"You can have 'life to the full' and life with abundance when you're in the darkest season of your life."
"The point of entering rest is to lower the volume of life so that the volume of God goes up. It's all about hearing the voice of God."
"I am a lifer church leader…and I don't think I was ever taught until I was 40 years old how to truly hear the voice of God."
"Holy Spirit is speaking to us all day every day."