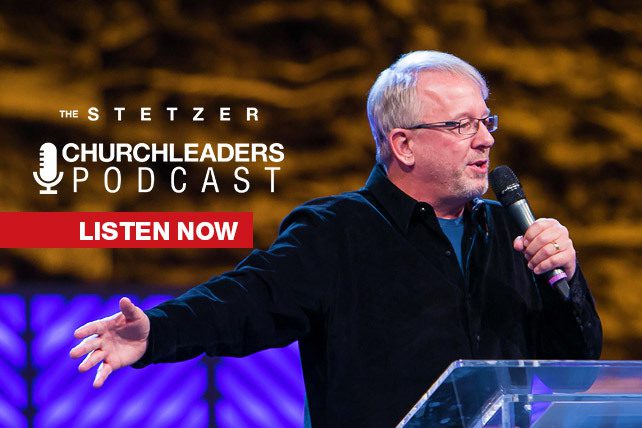 Mark Mittelberg is a best-selling author and international speaker. His books include "The Unexpected Adventure: Taking Everyday Risks to Talk with People about Jesus" (with Lee Strobel)," "The Questions Christians Hope No One Will Ask (With Answers)," and "Confident Faith: Building a Firm Foundation for Your Beliefs." He is the primary author of the award-winning "Becoming a Contagious Christian" training course, which has been translated into more than 20 languages used by more than 1.5 million people around the world. Mark's newest book is "Contagious Faith: Discover Your Natural Style for Sharing Jesus with Others," and he is also a featured speaker at the Amplify Outreach conference on Oct. 19-20, 2021. 
Other Ways to Listen to This Podcast With Mark Mittelberg
► Listen on Apple
► Listen on Spotify
► Listen on Stitcher
► Listen on YouTube
Key Questions for Mark Mittelberg
–In your book, you describe five styles that people can adopt when sharing their beliefs with others. Could you briefly go through those five styles for us? 
-Do you think there's still a place for those very specific, traditional models of evangelism?
-How do we avoid the problem of getting passionate about evangelism and seeing everyone as a project?
-A lot of the time, Christians hold back from sharing their faith out of fear of making a mistake or being rejected. How does Scripture speak to those hesitations? 
Key Quotes from Mark Mittelberg
"I think that's my main calling: To equip other believers who, like me, are afraid of evangelism."
"I discovered my own style of evangelism and that unlocked for me a vision to help millions of other Christians learn how to unlock their style and to get involved to infectiously or contagiously, to share their faith with the people around them."
"Really the backbone of all evangelism is always people talking to friends, people talking to other people around them…I think the lockdowns showed us that our approach to evangelism that had developed in the evangelical church was very vulnerable to things like pandemics."
"This is what gives me such confidence to talk to Christians and especially pastors and church leaders…[these five styles] can unlock your congregation because we're not going to try to get them all to do the same thing. In fact, we're going to try to get them to innovate and do things that are congruent with who God made them to be."