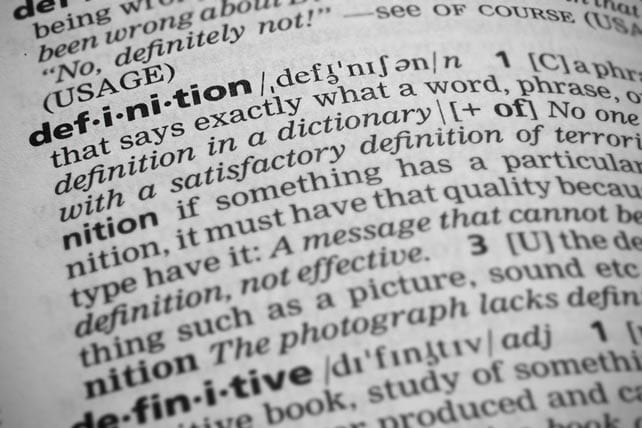 The term "small group" is a very confusing term. It's confusing because it creates so many different mental images. That's why every pastor must define small group. If someone was once in a healing or support group, in their mind, a small group is a support or healing group. If someone has been in a group that was mostly about learning the Bible and led by a gifted Bible teacher, they have a completely different image in their mind. If someone was once in a group that was all about being on mission and so they were involved in ongoing mission projects together, they have an immensely different mental image than the other groups that have been mentioned. If someone was in a holistic small group where the group carried out all the functions of the church, these people see group quite differently than someone who was once in a support group.
Define Small Group for Your Church
We need to define
small group
. To simply use the term "small group" without describing and defining it, can cost a small group leader many difficult conversations and church members much confusion and despair. Let's imagine a new couple comes to a small group pastor's church. They're looking for a "small group." The church this new family just came from had what they believed to be an amazing small group ministry. The groups were all about being the church and exhibited it through group life in very extreme ways. In fact, the meetings often lasted four hours. There was intense prayer time where the group fell on their knees begging God for healing and mercy, Bible study time was led by a group member with a seminary degree and often went on for an hour and a half, and there was a time set aside for people to confess sin and they always did. When they hear the term "small group" this is the kind of connection and experience these people are expecting. If the small group they connect with isn't like the one just described, before too many weeks have passed, they're going to be on the phone with the small group pastor wanting to know if there's a "
real small group
" they can become part of.
When using the term "small group" it's important that the small group pastor define small group in their setting. Because, when people connect with a group and feel as though they've been duped their disappointment will either keep them from ever getting in a small group at that church or they'll look for another church.
P.S. Don't think that using the term "cell group," or "Life-Group" or "Community-Group"  will take care of this. Most of the terms that are being used to describe a Christian Micro Community are being used interchangeably to describe any group that is small and Christian.