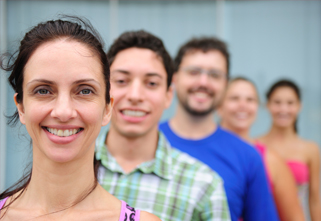 This past week I had the opportunity to attend Real Life Ministries Immersion training. Real Life Ministries is an amazing church in Post Falls, Idaho, a church being the church to over 8,000 people in a community of 28,000. This amazing church is built on the biblical model of making disciples who make disciples, and this is taking place through small groups.
In most instances, when attending a conference of this nature, attendees are in plenary sessions much of the time, large group sessions are king and topical breakout sessions are offered. Not so at an Immersion Conference. Most of our time was spent in a small group. Attendees are learning to do what Real Life Ministries does in their small groups, and you're doing it, not just hearing people talk about it.
The group I was in had an amazing facilitator. His name was Dave. Dave practiced some often overlooked or forgotten facilitator disciplines. He modeled the following facilitator practices as well as anyone I've ever seen.
1. Do ice-breakers that everyone participates in and that build individual trust and team unity.
2. Affirm each person when they speak, especially early in the group's life.
3. Draw everyone into the conversation. When there is a person who seems slow to jump into the discussion, graciously ask their opinion or request their input.
4. Be relaxed yourself. A relaxed facilitator creates a relaxed environment.
5. When asking the group to speak of a sensitive life issue or situation, be the first to tell your story.
6. Involve your apprentice when possible.
7. Talk less than 30% of the time.
8. Converse with those in your group between group gatherings.
9. When you don't know the answer to a question asked of you, say you don't know but that you'll try to find out and that you'll get back to the group with the answer to the question.
10. React to delicate situations/moments with grace and sensitivity.