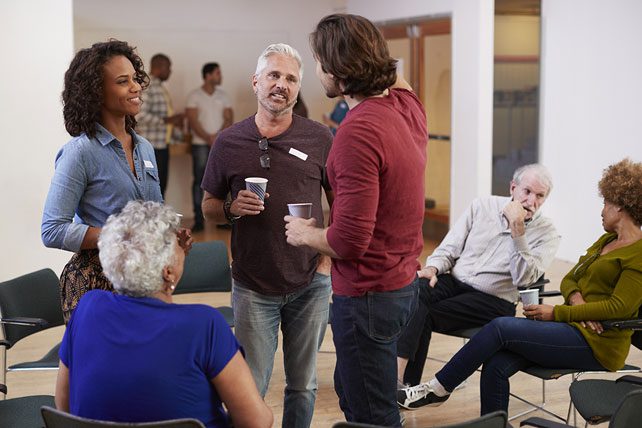 Sometimes a leader bites off more than they can chew. But, determining when a small group is too big is not as easy as it may seem. If a group leader's goal is to see spiritual transformation in the life of every person in the group, there are some signs that should tell a group leader the group is too big.
When a small group member can come to the meetings, remain silent, never telling their story or engaging in the conversation, and this goes unnoticed, the group may be too big. Bottom line… when a group member can remain anonymous, the group is too big.
When the small group leader gives their time to hosting the committee that oversees the work of the group rather than nurturing each group member the group may be too big. Bottom line… When a group becomes an organization it is no longer a group and the role of the leader changes from shepherd to committee chairperson.
When the shepherd of the group, the small group leader, is unable to nurture, protect, and care for each member of the group the group is probably too big. Bottom line… Shepherds can only shepherd so many sheep and when the group is too big , there are too many sheep for one shepherd.
When group members miss the meeting and no one notices or no one really cares. Bottom line… Because the group is too large, the group dynamic has changed from a small group dynamic to a large group dynamic. A large group dynamic isn't affected deeply when just one or two are missing.
The next obvious question is, "What should I do if I realize my group is too big?" There are some good options.
Conclude who in the group is capable of leading a group of their own, ask them to do that, and start multiple groups from your one group.
Continue to meet as a large group and subgroup into groups of less than eight each week for discussions, accountability, and prayer time. I would suggest you do this via gender. That is, men with men, women with women.
Talk with your small group pastor, see what they believe would be the best thing you could do to aid in furthering the small group ministry of your church.
If God is at work, everyone is attending regularly, you as a leader are able to carry the load, everyone is participating, and life transformation is occurring, you may want to consider doing nothing. Sometimes God does amazing things spite of the fact that the group is doing things contradictory to the criterion created by small group experts. If all that you long to see take place in the lives of your group members is occurring, continue to do what you're doing. God often works in ways and settings that astound all of us.