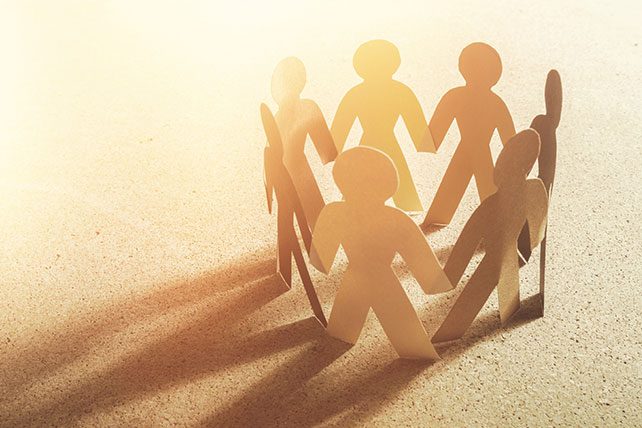 Everyone knows that before you take your car on a road trip, you really should do more than fill up the gas tank. You might check the tire pressure and take it in for an oil change. You might decide it's time for new windshield wipers or even a new set of tires. Getting ready for the next leg in your small group ministry adventure? Maybe it's time you took your ministry through my signature 10 point small group evaluation form.
Every ministry can benefit from an objective assessment. While there are other assessments available, here's my 10-point small group evaluation form.
10-Point Small Group Evaluation Form
1. Review your small group ministry's present state.
There are a number of ways you can think about the way things are right now. An accurate understanding of where you are right now is essential no matter where you want to go.  See also,Diagnosing a Small Group Ministry and The Four Helpful Lists by Tom Paterson.
2. Review (or create) your end in mind for your ideal small group.
What kinds of groups do you want for every member of a group? Are there certain activities and habits? Are there certain experiences? What do you want it to feel like to be part of a small group in your system? See also, The End in Mind for My Ideal Small Group.
3. Review (or create) your preferred future for the kind of small group leader you dream of producing.
Spend some time thinking about the kind of leaders you will need to have in order to create the micro-environments that actually encourage life-change.  See also, From Here to There: The Preferred Future for Small Group Leaders.
4. Review (or create) your annual grouplife calendar.  
Have you planned to take advantage of the best opportunities to connect unconnected people? Have you built in the steps that will allow you to maximize impact? Or have you compromised and compressed timelines in a way that will lessen impact?  See also, How to Build an Annual GroupLife Calendar.
5. Evaluate your current coaching team.  
Do you have high-capacity, hundred and sixty-fold players on the team? Or have you compromised and added thirty-fold players who struggle to accomplish their mission? Have you settled for warm-and-willing when hot-and-qualified is needed?  See also, Diagnosis: The Coaches in Your System.
See the rest of this small group evaluation form on page two.